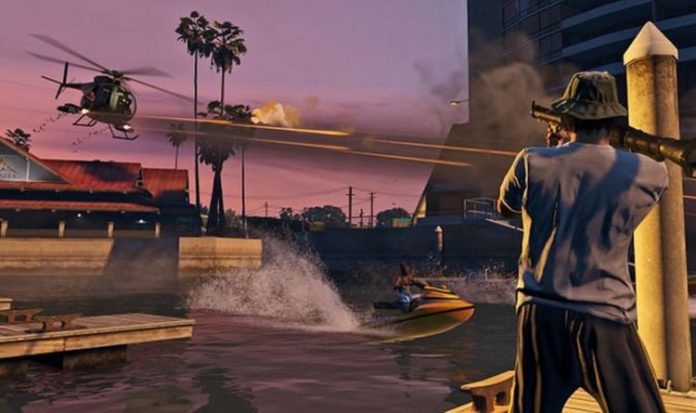 GTA 6 reportedly won't be coming to PS5 and Xbox Series X in 2021, leaving an ever-widening wait time for fans.
The good news, or bad depending on your viewpoint, is that Rockstar Games is going to continue supporting GTA Online and GTA 5 next year.
This was confirmed in 2020 by the development team, who revealed that they would be launching a next-gen version of Grand Theft Auto V.
Not only that, but a free-to-play version of GTA Online will be available to download on the PS5 for three months after its release.
Rockstar Games revealed back in Summer 2020: "The new generation versions of GTAV will feature a range of technical improvements, visual upgrades and performance enhancements to take full advantage of the latest hardware, making the game more beautiful and more responsive than ever.
"And for the massive and vibrant community of Grand Theft Auto Online players worldwide, the journey through the ever-evolving shared world of GTA Online will continue on to the new generation with more new updates including additional GTA Online content exclusive to the new consoles and PC.
"There will also be a new standalone version of GTA Online coming in the second half of 2021, which will be available for free exclusively for PlayStation 5 players during the first three months."
And this week has seen Rockstar confirm that they are going to continue supporting GTA Online with new content.
And not only will there be new content during 2021 on PS4, Xbox One, PS5, Xbox Series X and PC, but it will have a solo play tilt.
This started in the launch of the Cayo Perico Heist, which can be completed without the need of teammates.
And it looks like more of these kinds of experiences are coming our way, before the launch of GTA 6 on any platform.
Speaking to GQ-Magazine, Rockstar North design director Scott Butchard explained: "We want to respect teams and players who want to play co-op.
"But at the same time still allow solo players to still get just as valid an experience out of it. There's perks to both.
"If you go in there by yourself, you're taking 100 per cent of the cut and it's a lot easier to do stealth and plan when you're not on comms. With multiple players you can split up and do multiple things at once.
"I think going forward we're going to inject more of that single-player element in there."
The only downside to all this is that the latest news from sources suggests that GTA 6 is still years away from launch.
And unless things change, the Grand Theft Auto VI release date isn't expected to be announced until the second half of 2021.
And even after that, the game might not hit shelves until 2022, making for the longest wait yet for a Grand Theft Auto game.
Filling that gap will be a next-gen version of GTA 5, as well as various expansions for GTA Online.
The latest theory regarding GTA 6 is that Rockstar Games shared coordinates – which read 38.527,-79.6129 – in a recent GTA Online trailer.
This has led gamers to hone in on the Middle Mountain Trail, which can be found hugging the border between Virginia and West Virginia, in the United States.
A hairpin turn has been found that some fans believe could tease the future of the game, although, in a way that doesn't provide anything past squinty roman numerals.
It's hard to see how this provides much in the way of information for GTA 6, or what it might mean for the new game.
So fans will have to wait until Rockstar decides to spill the beans on its next Grand Theft Auto project.