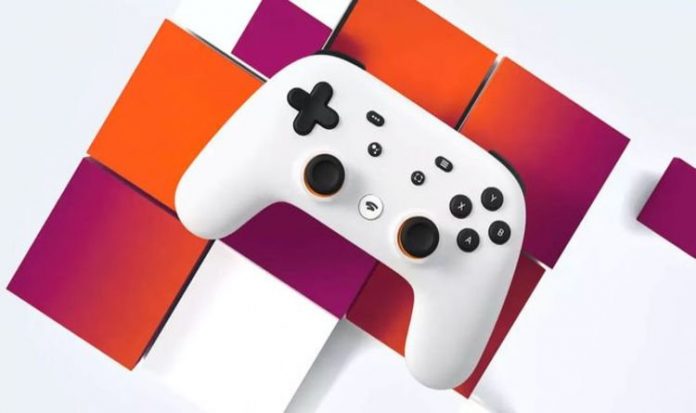 Google Stadia celebrates its one-year anniversary today, on the same day as the PS5 launches in the UK.
Of course, Stadia hasn't been as readily embraced as the PlayStation 5, which is selling like hot cakes at launch.
The Google gaming device has, however, shown signs of improvement in recent months, especially now that more features and games have been added.
To celebrate the anniversary of Stadia launching throughout the world, Google has made a big announcement about iOS compatibility.
According to Google, iOS support for Stadia streaming will be available in the coming weeks.
Apple smartphone users will be able to access their Stadia libraries via a progressive web app on iOS.
Apple compatibility will initially be available as part of a public iOS beta test, which is described as the first phase of Google's progressive web application.
"As we test performance and add more features, your feedback will help us improve the Stadia experience for everyone. You can expect this feature to begin rolling out several weeks from now," Google explains.
Elsewhere, Google has good news for anybody thinking of purchasing Cyberpuk 2077 on Stadia.
"If you've already pre-ordered, if you're about to pre-order, or if you're planning to buy Cyberpunk 2077 before December 18, you can get a free Stadia Premiere Edition – while supplies last."
If this sounds like something you'd be interested in, then follow the steps below to bag yourself a Stadia Premiere Edition. As a reminder, Stadia Premiere Edition contains a Google Chromecast Ultra device, as well as a Stadia controller.
1. Follow this link. You may not see a mention of Stadia Premiere Edition listed on the Cyberpunk 2077 web page yet, but you're in the right place. You'll need a Stadia account to sign up for the offer, no subscription required.
2. Click the 'Pre-order on Stadia' button.
3. You'll receive an email and redemption code within a week of the game launching.
4. Follow email instructions for code redemption. We'll do our best to deliver your Stadia Premiere Edition during the busiest time of the year. Please allow several weeks for shipping. Note that this may or may not arrive prior to the holidays, given proximity to the end of the year.
In other exciting Stadia news, Destiny 2: New Light is now available to all players free of charge, even without a Pro account.
Likewise, Crayta Premium Edition is also free without a Pro subscription, although the offer ends on November 25.
Finally, Google has confirmed that the State Share feature will make its Stadia debut alongside Hitman 3 in 2021.
State Share lets viewers jump in and play a game via a screenshot or video. 
If you're looking for some game recommendations, then I would suggest checking out Super Bomberman R Online, as well as Orcs Must Die 3, Baldur's Gate and the newly released Pac-Man Mega Tunnel Battle.