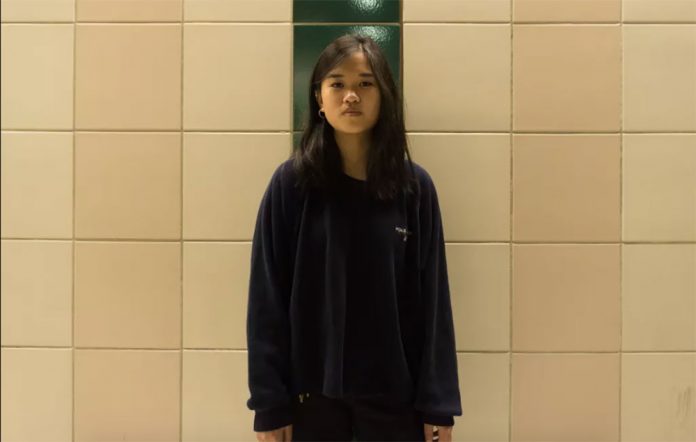 [ad_1]

Anyone who enjoys commuting is a bare-faced liar. It's long, boring, crowded and bloody expensive. Hana Vu's pop-gem 'Crying On The Subway' is everyone's realistic anthem, then. But the LA artist isn't all doom and gloom. Her upcoming EP 'How Many Times Have You Driven By' is packed full of astute observations about life, creativity and teaches a little bit of self-love, too ("Don't tell me that I'm wrong/Cos ain't nobody right" – 'Cool').
Her latest single 'Shallow' is probably her finest creation yet, though. With the same spark that powered early Alvvays work and the nifty guitar work of St. Vincent, the 17-year-old is crafting something truly unique. And that's just how she likes it.
Who was the first artist you listened to that made you want to make music?
Growing up in LA, there were a lot of DIY artists that I always looked up to. Bands like Surf Curse and The Lovely Bad Things really made me want to enter that sort of scene. As a kid though I listened to a lot of Justin Bieber and Taylor Swift. I don't know if they made me want to make music but I always thought they were really cool.
You wrote and produced all of this new EP – is having that autonomy over music important to you?
I'm sort of a control freak. And in this world where we can't control what happens to or around us, having direct hand over my art is my sanctity. If something isn't exactly how I want it I can get maniacally restless. I've recorded in studios with engineers and studio musicians before but I feel like ultimately only I know what I want to make.
What is Los Angeles like for a young, creative person like yourself?
It's fun sometimes! There are lots of things to see and do. However I've gotten tired of it. Not to sound like a drag, but I grew up here, and it gets tired. Living in big creative city means I have a lot more young creative friends that help me with my work and give me valuable criticism. Like, I have photographer friends that take my press pictures and my visual art friends help me with my graphic designs for album art and posters.
Shallow

Shallow, a song by Hana Vu on Spotify
You've worked with Willow Smith in the past. How did that come about?
One time I was skydiving into South Pasadena and she happened to be on the same plane. We really vibed during the freefall and tried to work on a few bars together.
Who would be a dream collaborator?
St Vincent for the art, Taylor Swift for the clout.
'How Many Times Have You Driven By' is out June 29
[ad_2]