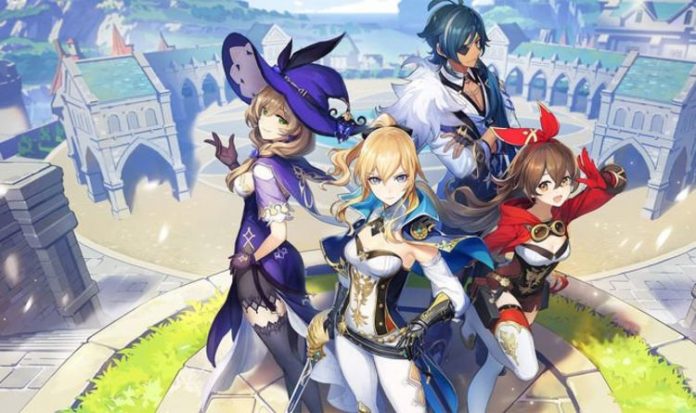 Genshin Impact 1.3 is reportedly launching very soon and will be packed with fan-requested features, as well as the new Xiao Banner event.
Not only have developers MiHoYo confirmed that they would be improving the game for mobile fans, but they also plan to make updating the game on Android and iOS easier.
This will be happening in the lead up to the launch of Genshin Impact 1.3. With the update itself adding new controller support for those who want to use it on iOS.
Speaking about the upcoming changes, MiHoYo told fans this week: " We will be releasing pre-installation on mobile devices before the Version 1.3 update. This will reduce the amount of time needed to update game resources.
"You can obtain the resource package from the latest version of the game from the login menu or Other > Pre-Install Resource Package.
"You will still have to use the App Store or Google Play Store to download the latest game installation package, and the pre-installed resources will take effect automatically once the previous installation has been overwritten. We will provide more detailed instructions regarding this function soon."
And on the new controller support, the dev team added: "The developers have heard your cries — from Version 1.3 onwards, devices that have had their operating systems upgraded to iOS 14 or higher will now support the Xbox Wireless Controller (Bluetooth Version), Xbox Elite Wireless Controller Series 2, PlayStation DualShock 4 Wireless Controller, and iOS-specialized Bluetooth controllers (partial support)."
WHEN IS THE GENSHIN IMPACT 1.3 RELEASE DATE?
While nothing has been confirmed officially, recent leaks suggest that the Genshin Impact 1.3 release date has been set for February 3.
This is based on previous launch schedules, but there's a chance that MiHoYo will choose to launch during the week of February 8 instead.
Leakers also believe that Genshin Impact 1.3 will feature a new character and Banner event to enjoy.
The Xiao Banner has not been announced officially but gamers believe this will be the next big five-star character to make its debut.
Xiao has already been featured in the game as part of the beta, so fans have a pretty good idea how the new character will play.
But until MiHoYo shares its internal plan with gamers, fans will have to wait and see what new content is going to drop in February.
We do know that the team is committed to releasing new updates every six to eight weeks, meaning February will be the month that Genshin Impact 1.3 arrives.
It's also expected that the Xiao Banner will be the first to feature following the launch of the 1.3 update.