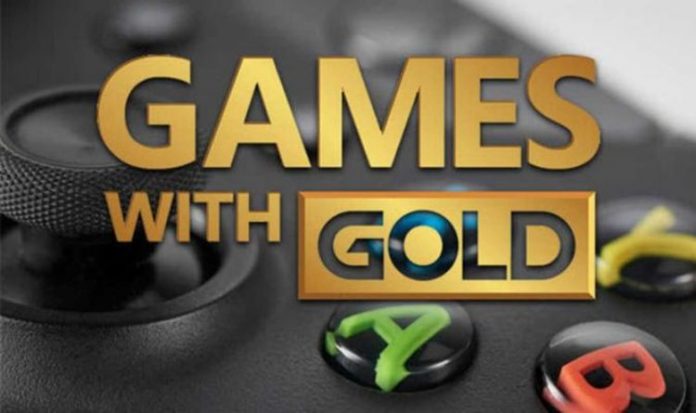 Microsoft will be announcing its plans for the Games with Gold January 2021 lineup in the coming weeks.
Last month's news was shared on the 24th, meaning we could be just a week away from finding out what new free games will be offered for Xbox fans next month.
There have been no leaks or early reveals to give us a hint, so we will probably only learn about what is being planned when Microsoft break the news.
For now, gamers can download The Raven Remastered, and shooter platformer, Bleed 2, on Xbox One.
Stacking is the Xbox 360 choice that will remain available to download and play until December 31, 2020.
But until the next big Games with Gold announcement, Microsoft has provided a trio of free games to play this weekend.
Including Black Desert, Unturned, and Resident Evil Resistance, Free Play Days includes a nice mix of different genres and playstyles.
This new lineup will be available to play via the Xbox dashboard across all compatible Microsoft console until early morning on Monday, December 21.
"Experience an epic medieval MMORPG or get your zombie survival-horror fix, all in this weekend's Free Play Days.
"Black Desert, Unturned, and Resident Evil Resistance are available for Xbox Live Gold and Xbox Game Pass Ultimate members to play from Thursday, December 17 at 12:01 a.m. PST until Sunday, December 20 at 11:59 p.m. PST."
Description for all three games can be found below, with Unturned proving to be the newest game on the list:
Black Desert
Experience a journey that tests the limits of seamless open-world MMORPG. From fast-paced, action-packed combat to various life-skill content, become your true self in an expansive world to write your own adventure.
Try out our ground-breaking character customization with unparalleled detail, and create your Nova in advance and get special rewards before its update on 12/22. Don't forget to check out the discounts on the Traveler and Conqueror Editions of the game, currently available in the Xbox Store.
Unturned
Step in the open-world survival sandbox of Unturned and walk in the shoes of a survivor getting through the zombies infested ruins of modern-day society. Scavenge for clothes, weapons, food, supplies, and craft resources to create your equipment and defences.
The greater aim is to survive: form alliances with your friends or fight against up to 23 other players to remain among the living, to stay Unturned! For a limited time only, save 25% in the Xbox Store.
Resident Evil Resistance
Unleash your inner evil as a cunning Mastermind or join the fight as one of the resourceful Survivors desperately trying to escape every obstacle in this asymmetrical co-op survival horror game set in the Resident Evil universe.
Resistance marks the first time Nemesis has been playable in a Resident Evil game, crushing Survivors with powerful blows and unleashing a rocket launcher to ensure they stay down for the count. Jill Valentine has also joined the ranks of the Survivors, bringing her training and skills as part of Raccoon City's Special Tactics and Rescue Service (S.T.A.R.S.) with her.