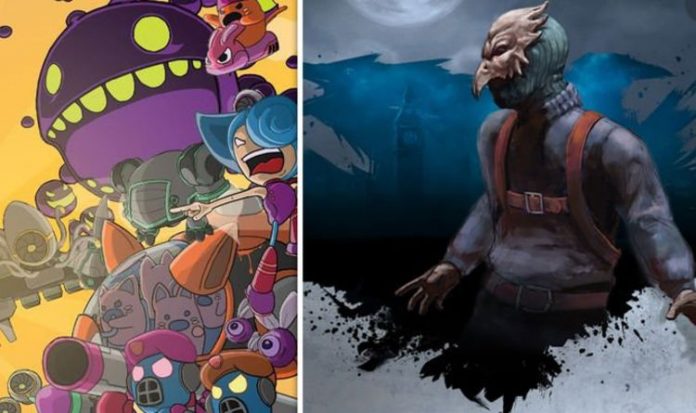 The Xbox One and Xbox 360 Games with Gold releases have been revealed for December 2020.
Despite the recent launch of the Xbox Series X and Xbox Series S, it's another underwhelming month for subscribers.
From December 1, Xbox Gold subscribers can download The Raven Remastered on Xbox One, as well as Saints Row: Gat out of Hell on Xbox 360.
This will be followed by Xbox One game Bleed 2 and Xbox 360 title Stacking from December 16.
The Xbox 360 offerings are both backwards compatible, which means they can be played on Xbox One and Xbox Series X/S.
The Raven Remastered and Bleed 2 are also playable on the next-gen Series X and Series S devices.
With the next batch of free Games with Gold titles about to be released, subscribers should hurry and download Aragami Shadow Edition and LEGO Indiana Jones before it's too late.
As for the December 2020 free games, Stacking is the pick of the bunch, earning 84% over on Metacritic.
Developed by Double Fine Productions, the game is described as a third-person puzzle adventure involving Russian Dolls.
"Help Charlie Blackmore, the world's tiniest Russian stacking doll, embark on an adventure to rescue his family from the nefarious industrialist, The Baron," reads the official description.
"Explore a vintage world inhabited by living Russian dolls and jump inside them to use their special abilities to solve a wide variety of riddles and challenges, in this imaginative 3rd-person puzzle adventure game."
The Xbox One version of Bleed 2, on the other hand, scores a respectable 78% over on Metacritic.
The 2D shooter features a whopping 25 boss battles spread across seven different levels. Players will also need to perfect a special air-dodge move in order to succeed.
Next up is The Raven Remastered, which is a story-driven adventure game with a score of 70% on Metacritic.
"From the creators of the Book of Unwritten Tales-series, play as Constable Anton Jakob Zellner in 1964 London, who is on the hunt for the legendary master thief, The Raven.
"Classic murder mystery locations, high quality acting, and a compelling cast of characters are featured in a thrilling, crime story whodunit where everyone has something to hide, and the Raven is always one step ahead!"
Finally there's Saints Row: Gat out of Hell, which received middling reviews when it launched back in 2015.
"Play as fan favorites Johnny Gat and Kinzie Kensington as they tear apart the underworld in a quest to save the soul of the Boss.
"Shenanigans ensue as they wage war against the Prince of Darkness, using an arsenal of underworld-themed weapons, and soar through the air on fallen angel's wings, in this over-the-top open-world playground."