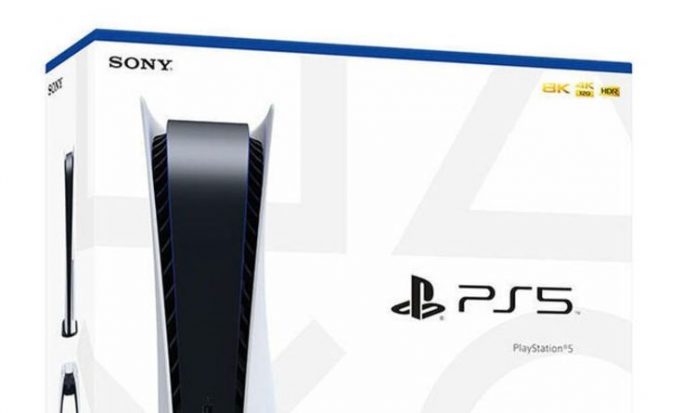 The PS5 has been sold out across the board in the UK for some time now, but hopes have been raised January will be different. Rumours are circulating that a "huge" shipment of PS5 stock is heading to "most" UK retailers this month. And there's already been some slight signs the tide is turning – with hopes raised that GAME could be one of the next UK retailers to get a PlayStation 5 restock.
This week we've already seen a restock go live at Smyths Toys, however it was literally over in a flash.
According to Stock Informer, the recent PS5 restock at GAME literally sold out in a minute – with reports on Twitter of one bot managing to secure over 100 consoles from Smyths Toys.
That…is not great to say the least, but the silver lining is it's a good sign the PS5 is beginning to come back in stock.
And hopes have been raised GAME could be about to drop some more PS5 stock soon.
DON'T MISS: PS5 UK re-stock LIVE: Updates as Argos, Currys, GAME and Smyths to re-stock PlayStation 5
The @PS5Instant account – who originally claimed a huge PS5 shipment was heading to the UK this month – has given an update about when gamers can expect to see new stock drop in the UK.
The PS5 stock tracker account said PS5 stock should be dropping between January 14 and January 21, with Smyths Toys the first UK restock to take place during this window.
The @PS5Instant Twitter said Tesco is rumoured to be next up on January 16, with BT and EE restocks potentially from January 17.
And we may see the PS5 get restocked on the GAME website in the coming days too, judging by a message on the retailer's site.
As highlighted by the UK PS5 & XBOX SERIES X/S STOCK ALERTS account, a message on the GAME website could hint that stock will be available before Tuesday January 19.
The message in question talks about the benefits or choosing Priority Insured delivery when ordering a PS5.
This will give those who select this delivery method £50 compensation if an order is lost in transit.
And, interestingly, the GAME website says Priority Insured orders "will be shipped by the 27th January" and "payments will start being taken from the 19th January onwards".
As the @UKPS5Notify Twitter pointed out: "[Game #PlayStation5 update part 3] According to their website payments will start to be taken from 19th Jan, therefore we should hopefully expect to see this drop go live before then".
The account also said: "Also the site suggests we'll see up to 70 individual bundles (including just the consoles on their own) for this drop, so here's hoping the #ps5 stock can be maintained for a little longer than a few minutes this time round!"
This stat is crucial, as bundles may help stop scalpers in their tracks.
The Smyths Toys PS5 stock drop that went live recently was for the PS5 console on its own, with a single console on its own easier to resell.
But by bundling in extra games and accessories (especially digital subscriptions) it makes the resell profits less.
With past restocks when it's been predominantly bundles they've stuck around for longer than restocks when it is just the console on its own.
So fingers crossed with the next GAME PS5 restock it will be easier to secure an order.