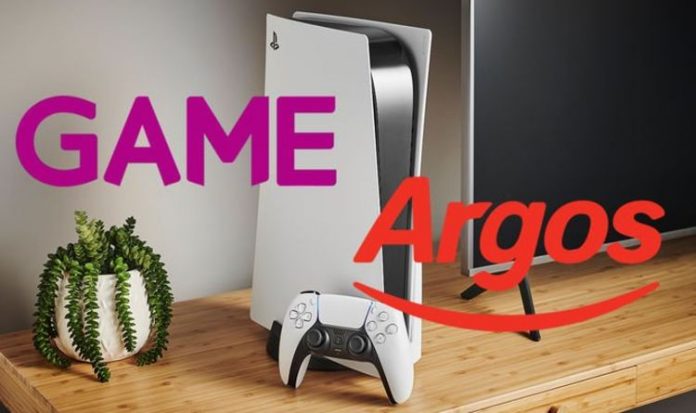 Sony Playstation 5s went on sale in the UK last month, but those who had not managed to secure the device at pre-sale were left disappointed when they could not buy one. Non-essential stores were at the time closed due to lockdown, meaning most had to wait in online queues for a chance to get a PS5 – while others left frustrated by website glitches. New PS5 stock drops at the likes of Game and Argos appear to be bought before many customers even have the opportunity to get on the websites.
As a result, it pays to react quickly when rumours of an imminent release begin to swirl.
GAME writes on its site: "Please keep an eye on our Social channels and Website for updates on [PS5] stock availability.
"We would also encourage you to keep up to date with the social channels of Sony and Microsoft.
"Our Customer Service team do not have any advance information on future stock availability.
Sony Direct is reportedly expected to get stock of the Playstation 5 console on December 14, however.
Yesterday's PS5 stock sold out entirely within minutes, but Tech Radar claims more may well arrive.
However, Sony Direct has cautioned it does not know at what time, stating: "It's always at a random time during the day."
Tesco were reportedly receiving more PS5 stock yesterday, with Amazon and GAME also thought to be getting more stock on Monday, December 14.
Supermarket ASDA is also thought to be getting more PS5 stock after Christmas.
Currys PC World is also going to be taking PS5 orders week starting from Monday, December 14.
Sony enjoyed the biggest hardware launch ever in France last month, with the PS5 swiftly selling 107,000 units.
This beat previous record holder the Nintendo Switch, which managed 105,000 units some years ago.
Cyberpunk 2077 is now available to play on Google's streaming service.
Stadia is now currently boasting 112 games, with 33 of those are available for free to Stadia Pro subscribers.
And if you buy Cyberpunk 2077 right now for a limited time you receive a Stadia Premiere Edition.
This includes a Stadia Controller and Chromecast Ultra to play on your TV.