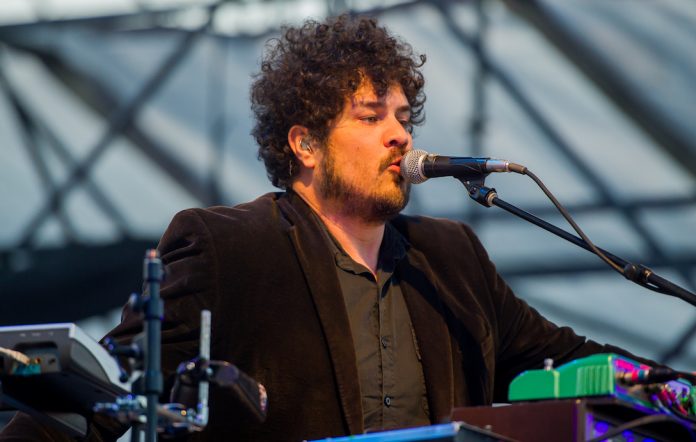 The musician is said to be without medical insurance but "fighting very hard"
A fundraiser has been launched to help pay former Shins member Richard Swift's medical bills after he was hospitalised with a "serious medical condition".
Swift was a member of The Shins between 2011 and 2016. He is currently a member of Dan Auerbach's band, The Arcs.
A post on the musician's Facebook page earlier this week confirmed his hospitalisation and asked fans to help the GoFundMe campaign to reach its $100,000 (£75,387) target. It read: "Dear friends of Swift, Richard needs your love and support now as he is up against some tough odds. He has been hospitalised due to a serious medical condition.
"He is receiving excellent care in Tacoma Washington and everything is being done to allow his body time to repair and heal. He is uninsured and the cost of the care is getting a lot. If you can afford to share the weight of this burden, it would be most deeply appreciated. Anything helps. Mostly thank you for supporting our beloved Richard and his family."
At the time of writing, the fundraising page has received donations of $66,542 (£50,166). You can donate to the page here.
Secretly Canadian co-founder Chris Swanson also tweeted about the musician's situation. "One of my best friends is in deep need," he wrote. "He's been hospitalised for a few wks. He is w/o insurance. I'm hopeful he will come thru, but there is uncertainty. He's fighting v hard. If you know him or his art, u know he believes in beauty & the ineffable."
Swift has also released a series of solo albums, including 2009's 'The Atlantic Ocean', which featured guest appearances by Sean Lennon, Mark Ronson, Ryan Adams and more.