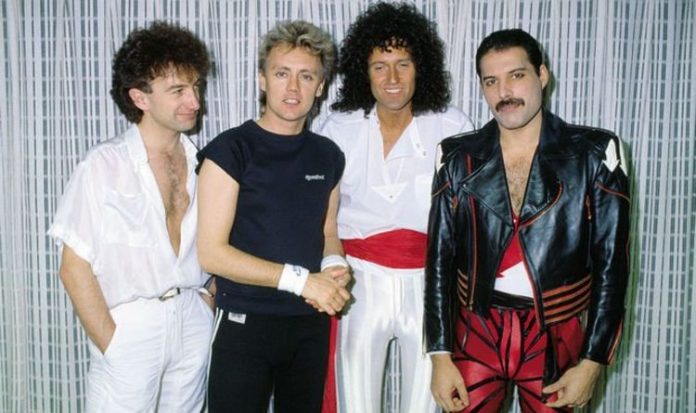 The movie Bohemian Rhapsody shows an emotional scene where Freddie reveals his illness to his Queen bandmates shortly before Live Aid in July 1985. In fact, he did not tell them until four years later, and never confirmed the truth to many people in his life. The knowledge was only officially released as he lay dying. There had been enormous public and press speculation for months but the star finally released a public statement confirming he had AIDS just hours before his death. It wasn't just the overpowering social stigma at the time that stopped Freddie from opening up to even his own family.
Freddie's friend and PA Peter Freestone disputes that the star even knew he was ill at the time of Live Aid.
Peter exclusively told Express Online: "Freddie thought he was sick in 1986 and it was confirmed in 1987." That was two years after Live Aid.
Rumours were already rife at that time, especially after the star's ex-manager Paul Prenter sold a story in 1987 to the national press revealing two of Freddie's lovers had died of AIDS the year before.
Speculation continued to spread over the following months and years that Freddie might be sick, too. When he started to exhibit physical signs, like weight loss and rashes and then lesions on his skin, friends described how he shut many people out rather than confirm the truth.
READ MORE: Freddie Mercury: The FINAL woman in his life 'They were in love'
TV and radio presenter Paul Gambuccini, remembers: "Freddie was still being seen by his inner circle, but people on the periphery, like myself, were jettisoned as he concentrated on the hardcore."
The inner circle consisted of ex-girlfriend Mary Austin, boyfriend Jim Hutton, Peter Freestone and another live-in ex, Joe Fanelli.
Two years after his diagnosis, Freddie brought his Queen bandmates into that small trusted group, during an "emotional" dinner in Montreux in May 1989.
Taylor later said: "We knew he was terribly ill; it was really only a confirmation of what we'd guessed."
West End musicals star Peter Straker, described how he was cut out of Freddie's life for raising the subject after two decades of friendship.
He said: "We had lunch and he was quite blotchy and he had make-up on, and we went upstairs and we were sitting down watching telly on his bed and I said to him, 'Have you got AIDS?' and he said, 'No, I haven't got AIDS!'
"And I said, 'If there's anything wrong with you, I'm always here for you,' and we parted that evening. That was the last time I saw him."
Freddie died a year later on November 24, 1991. Those closest to him have suggested that it wasn't just his lifelong intense desire to keep his most personal feelings and issues private. He also wanted to shield those around him from suffering as much as possible.
His mother Jer Bulsara recalled the very last time she saw her son: "He asked, 'Are you all right? Did any of the media worry you?' We said: 'Don't worry about us, dear'.
"He was so ill and still he was being so caring."