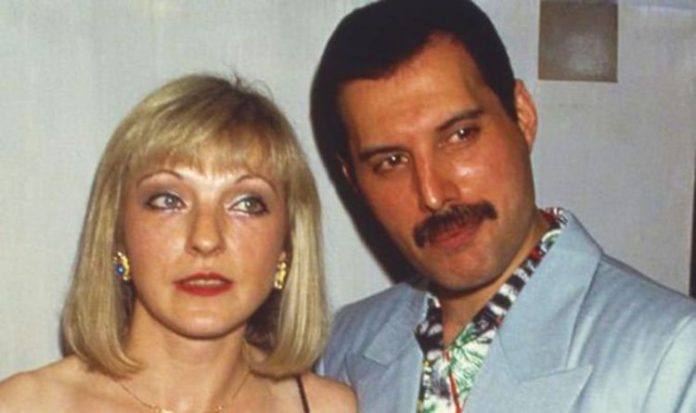 Freddie left Mary the bulk of his huge fortune and his spectacular West Kensington mansion, One Garden Lodge. He also bequeathed to her half of all his future earnings from Queen. These will have exceeded even the star's own dreams after the recent renaissance of the band's popularity with the release of the film Bohemian Rhapsody and the ever-growing success of tours and the new album from Queen and Adam Lambert. But Freddie also left Mary something even more precious than all of that…
Freddie was diagnosed with AIDS in 1987 and by 1990 it was clear his health was starting to fail.
When the star accepted his fate there was one person he turned to look after his legacy and also to guard his final remains.
Mary described the moment he asked her to carry out the incredibly important task of not only taking his ashes after his funeral: "He suddenly announced one day after Sunday lunch, 'I know exactly where I want you to put me."
But there was even more to it than that.
READ MORE: Freddie Mercury last days: Mary Austin describes their deep devotion to the very end 
Freddie told Mary: "Nobody is to know because I don't want anyone to dig me up.'"
She added: "Those were his exact words, 'I just want to rest in peace.'
"He didn't want anyone trying to dig him up as has happened to some famous people. Fans can be deeply obsessive.
"He wanted it to remain a secret and it will remain so."
Mary carried out her sacred charge as conscientiously as everything else in their relationship, both while together and the fifteen years they were devoted friends after that. 
After that, Mary described how she carefully planned her secret mission to smuggle the ashes out of the house.
She said: "One morning, I just sneaked out of the house with the urn. It had to be like a normal day so the staff wouldn't suspect anything — because staff gossip. They just cannot resist it. But nobody will ever know where he is buried because that was his wish."
She went out alone, not taking her usual driver and carried the ashes in a nondescript plastic bag so that nobody suspected what she doing.
To this day nobody else knows where she buried Freddie's last remains.