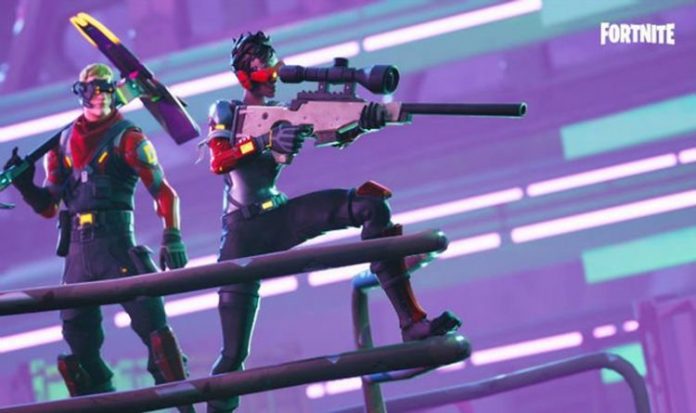 UPDATE: A new Fortnite Season 5 trailer has just been released and the starting snapshot confirms that a very popular Star Wars character will be part of the game, and likely a Battle Pass skin. Read more on the most recent Fortnite Season 5 leaks below:
ORIGINAL: Fortnite Season 5 is rolling out today, and this will mean the launch of a new Battle Pass for fans to buy.
New tiers of loot and cosmetics are expected, although the theme has yet to be revealed.
Fortnite Season 4 was dominated by Marvel content and fans are hoping for something special in Fortnite Season 5.
And while Epic Games has yet to its full plans yet, it appears one leak has emerged online points to another massive crossover.
POTENTIAL SPOILERS
A new image has been on the internet which suggests that the Mandolorian will be a Battle Pass skin during Season 5.
The image shows Mando sporting the famous suit of armour alongside a number of other new designs.
Baby Yoda is also featured in the leaked artwork, which has yet to be verified as real by Epic Games.
No one has stepped forward to say whether the Fortnite Season 5 Battle Pass is real or not, and gamers won't have to wait much longer to find out what's being planned.
Discussing the most recent leak, which appears to have been sourced from the Epic Games launcher, fans had their say online:
One user posted: "Yeah, with so many platforms to update and with how big this game is leaks are bound to happen.
"I remember somebody finding an old post that didn't get to popular of a supposed leaked new Fortnite map months before chapter 2 which ended up being real."
"I would prefer a unique secret skin that is actually hidden and requires some clever acts on the part of the player or community to find.
"I started in C2S1, so I've only gotten to experience ONE of those ever. The rest of the "secret" skins have been boring."
As always, gamers will need to take the latest leaks with a pinch of salt for now, with a full reveal expected at around 5am GMT.
This is when Fortnite is taking the game servers fully offline to make way for the big Season 5 update.
A message from Epic Games explains: "Fortnite is currently in a prep state for Chapter 2 – Season 5 (v15.00).
"Server downtime for the update begins December 2 at 12 AM ET (05:00 UTC) and is expected to run until approximately 4 AM ET (09:00 UTC). Stay tuned for updates.
"During this prep state, you'll be unable to play Fortnite prior to server downtime. Stay tuned for the adventures that await in Chapter 2 – Season 5!
"With the launch of the new Season, patch sizes will be larger than normal on Nintendo Switch and PC."
As stated above, Fortnite Season 5 should be available to download and play from 9am GMT on December 2.
A new Season 5 trailer is expected to be released after servers go offline at around 5am GMT, providing more information on the incoming Battle Pass.