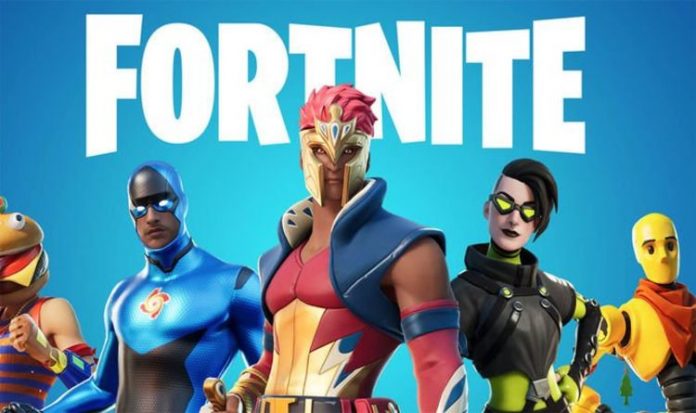 Fortnite developer Epic Games has revealed new PS5 and Xbox Series X gameplay details.
In a special next-gen deep dive, Epic Games has given fans a glimpse at some of the gameplay upgrades coming to Battle Royale.
According to Epic Games, the PS5 and Xbox Series X/S versions of Fortnite will provide a true next-gen experience. 
"Once you've taken in that sweet smell of unboxing a brand-new Xbox or PlayStation (or both, if you're super lucky), a next-gen version of Fortnite will be ready and waiting for you to download," Epic explains.
"The Fortnite builds on Xbox Series X|S and PS5 aren't simply tweaked last-gen builds but new native ones to harness the power of the new consoles!"
The good news is that PS5 and Xbox Series X owners will be able to play Fortnite in 4K resolution at a smooth 60 frames-per-second. This includes 60 FPS split-screen support.
Both the PlayStation 5 and Xbox Series X will also feature new "Dynamic Visuals and Physics".
"Experience a more dynamic and interactive world with grass and trees responding to explosions, enhanced fluid simulations for smoke and liquid (cooler-looking smoke and liquid effects), and all-new Storm and cloud effects."
Loading times have also been given a significant upgrade. Not only will players get into matches from the start up screen much faster, but textures will also load at an increased rate.
Thanks to the console's new user-interface and DualSense controller, the PS5 has a few additional bonus features.
"Haptic feedback makes it feel like you're holding the Suppressed SMG or Bolt-Action Sniper Rifle," Epic continues. "In addition to general vibration support, we've integrated haptic trigger feedback for ranged weapons on the new DualSense controller."
Furthermore, PS5 players will be able to join their favourite game mode from the Activities menu.
"Fortnite supports PS5's Activities, starting with the ability to go straight into the Battle Royale Lobby with either Solo, Duos, or Squads selected. Once in the Lobby, choose to queue up for your selected mode!"
Unsurprisingly, the Xbox Series S version takes a slight hit in the visual department, featuring 1080p visuals running at 60 FPS.
Fortunately, however, the Xbox Series S will support most other Series X visual enhancements.
Epic Games has also revealed more about cross-platform progression and next-gen game downloads.
All progression and items are said to carry over to your new console, while cross-platform multiplayer is confirmed for next-gen.
Xbox Series X/S players can simply transfer their accounts across, while PS5 users can download the game from the PlayStation Store and login with Epic or PSN accounts.
If all that wasn't enough, Epic Games has announced plans to give Fortnite fans a special bonus item to celebrate the launch of next-gen consoles.
Available to all Fortnite players on every platform, a special Throwback Bonus will be available from November 4 until January 15, 2021.
"In the spirit of remembering the past while looking to the future, we're offering all Fortnite players — on any platform — the free Throwback Axe Pickaxe.
"Starting November 4, this classic default Pickaxe from Fortnite Chapter 1 will be available through January 15, 2021 — for everyone both in-game and through the PlayStation Store."
With even more upgrades to come further down the line – plus a brand new season coming soon – it's an exciting time to be a Fortnite fan.