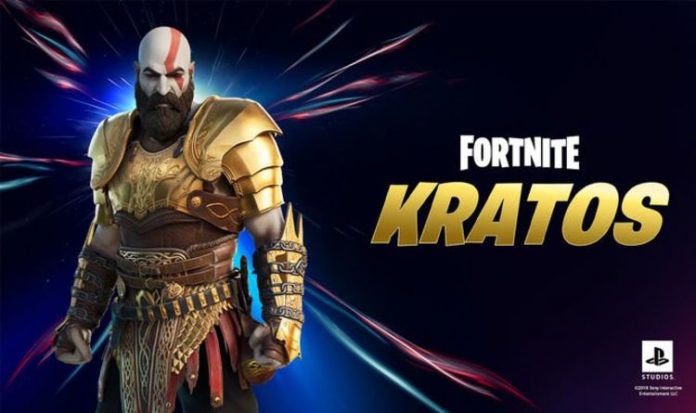 Having teased his inclusion earlier this month, Kratos is now part of Fortnite Season 5.
And like whenever a new design is added to the game, Fortnite fans are eager to find out how to unlock the God of War.
The good news is that Kratos is in Fortnite Season 5 and is easy to find, without any need to go on an Epic quest.
The downside is that you can't grab Kratos in Fortnite without splashing the cash in the official Item Shop.
As confirmed by Epic Games, Kratos is a premium skin that can be bought from the store.
And for now, there doesn't appear to be another way to unlock the PlayStation's famous God of War.
A message from Sony confirms that Kratos is part of the new group of Hunters looking to help Agent Jones, telling fans:
"Following the final battle of last season, the Zero Point has become exposed. The danger? The Island's Characters are now at risk of escaping the Loop.
"Unable to prevent this alone, Agent Jones has enlisted the help from realities beyond the Loop, including a reality PlayStation fans are well familiar with…
"Among the first figures to arrive beyond the Loop is Kratos. As Kratos, you may have taken down Valkyries of ages past, but now it's time to fight a battle that will shape the future of the Island… Join the hunt to make sure no one escapes the Loop."
Also available for purchase in the Item Shop is the Guardian Shield Glider, a memento of Kratos' wife, Laufey the Just. And as Mimir gave you wisdom in Midgard, he also has your back on the Island: take the Head with you in battle in the form of the Mimir Back Bling.
I want to give a big thanks to all the devs over at Epic for the incredible job they did realize Kratos in Fortnite. I'm truly in awe of their talent and passion."
FORTNITE KRATOS ARMOUR
Kratos is available to buy as a skin in Fortnite Season 5 on any platform, meaning you can bust a move with the God of War on PC, Switch, or Xbox consoles.
But while Kratos can be found in the Item Store across all platforms, Sony has provided one little upgrade for PlayStation gamers.
Anyone who owns a PS5 and uses Kratos on that platform will be able to unlock a special armour outfit for the skin.
"Kicking off the new Gaming Legends series is the Oathbreaker set, comprised of the Kratos Outfit plus gear from his time in Midgard — all available now in the Item Shop for purchase. Take Kratos with you to join the hunt.
"In your previous feats as Kratos, you've probably put on many different kinds of armour. As a nod to his Norse adventures, when you play a match of Fortnite on your PlayStation 5 after purchasing the Kratos Outfit, you'll unlock the Armored Kratos Style in glorious gold."