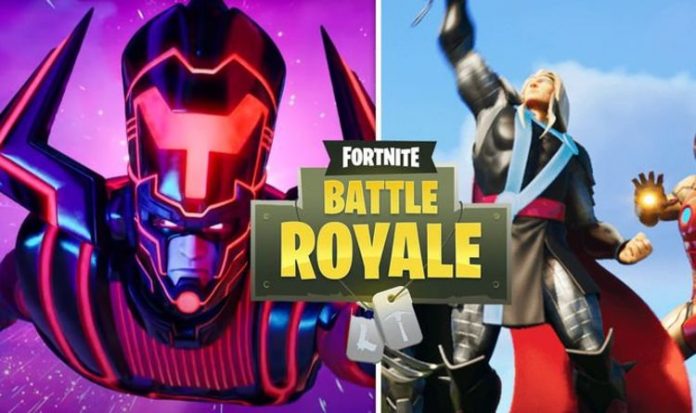 Fortnite fans are counting down to the big end of Season 4 event featuring Galactus.
The Devourer of Worlds will finally invade the Fortnite map this week, as Epic Games gets ready to launch a brand new season and Battle Pass.
The Fortnite Galactus event has a December 1 release date on PS5, PS4, Xbox Series X, Xbox One, PC, Nintendo Switch and Android.
If you're interested in taking part, the Galactus event has a 9pm GMT start time. That's 4pm ET for US players, and 10pm CET for European fans.
However, fans are encouraged to login early in order to avoid missing out on the action. 
For UK fans, it might be worth logging in at around 7.45pm GMT, and no later than 8.30pm.
If you're unable to login on time, you can watch your favourite streamer play the game live online.
If you are planning to stream the event or upload gameplay videos, Epic recommends uploading it as unlisted or public.
"When uploading your Galactus event content to YouTube, be sure to upload it as Unlisted or Public," reads an Epic tweet.
"If you upload the video as Private, it is possible you could receive a monetization claim on your video."
The event is believed to run for nine minutes, although little else is known about how it will play out.
Of course, there have been one or two leaks discovered by dataminers, as well as a few teasers revealed by Epic Games.
One teaser asks fans if they know how to drive the Battle Bus. Perhaps some driving will be involved?
Another teaser suggests jetpacks will play an important role in defeating Galactus. Judging by his size in the distant horizon, it sounds like players will need to take to the skies in order to defeat him.
In terms of leaks, fans have discovered a Galactus skin that could go on sale following the event.
After the event comes to an end, the countdown begins to the start of Season 5, not to mention the launch of the subscription service.
Priced at £9.99 a month, subscribers will always have access to the current season's Battle Pass, and receive a number of exclusive rewards.
This includes 1,000 V-Bucks every month, as well as monthly bundles featuring exclusive skins and cosmetics.
"When Fortnite Crew launches on December 2, subscribed members of the Crew will be the first to get this all-new exclusive Galaxia Outfit and Style plus the Cosmic Llamacorn Pickaxe and Fractured World Back Bling," reads an Epic tweet.
"A Fortnite Crew subscription can be purchased in Fortnite from the Item Shop or Battle Pass purchase screen, and players can cancel anytime."