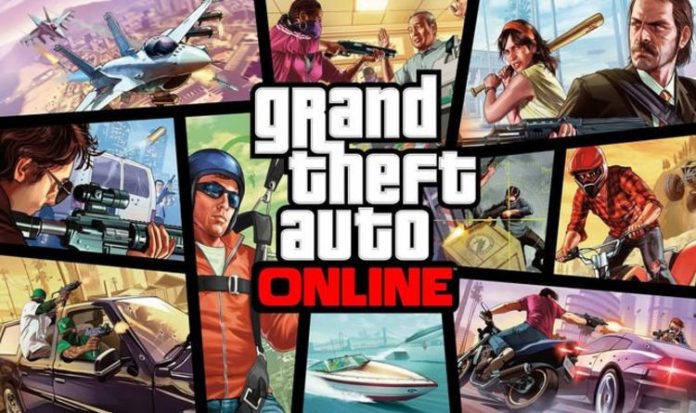 GTA 6 may still be awhile away from getting announced – let alone released – but in the meantime it looks like Rockstar Games has a big update planned for GTA Online that should keep fans busy. Earlier this year the Grand Theft Auto makers revealed that they were working on their "biggest ever update" which would see Heists make a return. And ahead of the rollout of this major new patch a tantalising rumour has emerged about what's in store for GTA 5 Online.
As reported on in a post by GameRant, notable Rockstar insider Liberty93 has said GTA 5 Online will be getting its first ever map expansion.
The insider said this new location was teased in the music video for Gorillaz's next song The Valley of the Pagans, which recently was made private on YouTube.
The music video was shot inside the world of GTA 5 and features an island that looks like the one that features on the cover of the band's album Plastic Beach.
While this all sounds exciting, it's unclear whether this rumoured map expansion will be part of this year's big GTA Online update or not.
Instead, the upcoming winter patch which will add heists could feature a few new buildings – with a larger map expansion taking place at a later date.
As Liberty93 explained: "Take Two likes to play with words a bit and a new location can also be a new location like the mall, the Korz Center or many others.
"Caution is therefore required, even if on our side we can now confirm that a map extension should arrive sooner or later on GTA Online."
In the aftermath of these rumours emerging Strauss Zelnick – the CEO of Rockstar Games company Take Two – did tease what the future holds for GTA Online.
Alongside the release of T2's latest fiscal results, Zelnick said GTA Online will be getting a "new location" and that his firm expects GTA Online to record its biggest ever quarter to close out the current financial year that runs until April 1 2021.
Zelnick didn't say why Take Two were forecasting such a big quarter, but it does hint that the next few months could see some major new GTA Online content launch.
The T2 bigwig said: "Both Grand Theft Auto Online and Red Dead Online will receive major updates later this fiscal year, featuring an extension to existing Frontier Pursuits for Red Dead Online, as well as Grand Theft Auto Online's biggest update ever, featuring a new take on Heists in a new location."
In other GTA news, Zelnick was also recently quizzed as to whether a future instalment of GTA could have a free-to-play mode – akin to the way Warzone and Call of Duty work in tandem.
And Zelnick's response was very interesting, potentially paving the way for a free-to-play component being added to GTA 6.
Zelnick said: "Well, look, we're pretty open minded and at the same time we deliver the highest quality experiences in the business and we charge much less for them than we believe they're worth to consumers.
"And then we deliver typically an ongoing component that is free, and that's already a great deal of value."
Zelnick went on to add: "And of course, Rockstar has announced that GTA Online will be a standalone experience for next-gen, coming in the second half of 2021, and that it will be free for PS5 users for about three months.
"So, as you can see, we're open-minded about our business model, and I wouldn't rule out the possibility that at some point, certain experiences can become free as a matter of the entry point.
"I like what I consider sort of tethered free-to-play, where 100 percent of people acknowledge the value of the title and pay to play it, and on an ongoing basis you have what is effectively a free-to-play experience attached that can go on for many years.
"Grand Theft Auto Online of course has been successful for seven years and is expected to set a new record in this fiscal year, amazingly enough."