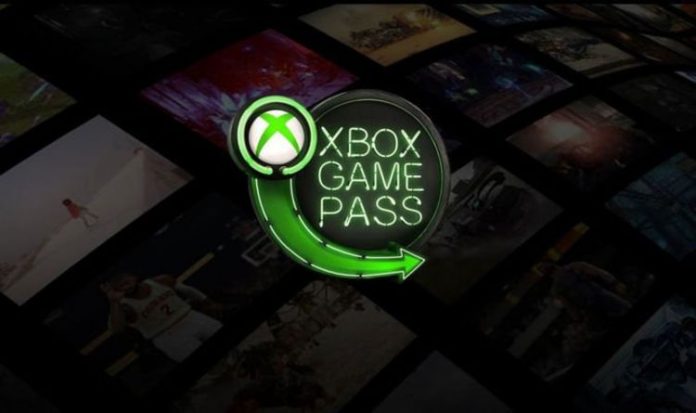 Xbox Game Pass news for December 2020 (Image: MICROSOFT)
Microsoft has big plans for the Xbox Game Pass in December, which will no doubt prove very popular with Xbox Series X and Xbox One owners.
A range of new titles are being released, and some of them have a lot of last-gen nostalgia attached.
And it's not just console gamers getting a boost, with some popular titles also launching this month on Xbox Game Pass for PC.
All of this is launching ahead of the next Games with Gold announcement, with the next range of free titles scheduled to land later this week.
This will be followed by Games with Gold January 2021, which will face a challenge in topping what's being planned this month with the XGP.
As revealed during The Game Awards, Microsoft is bringing more titles from Bethesda into the Xbox Game Pass.
The Elder Scrolls V: Skyrim Special Edition, which will be available to play on yet another platform this week. As confirmed by the tech giant, Skyrim will soon be playable on Android devices, although we're not sure if that will ever extend to Smart Fridges.
Skyrim will arrive on Xbox Game Pass on Tuesday, December 15, and will be followed by other big games soon after. Among Us, the breakout out hit of 2020, is going to be free-to-play via Xbox Game Pass on PC.
It should be noted that this won't be available on Xbox One or Xbox Series X, and there has been no announcement concerning an Android streaming option.
But as you can play Among Us on mobile phones free of charge, it doesn't seem particularly necessary to offer such a deal.
Among Us arrives on Xbox Game Pass on Thursday, December 17, alongside these other titles:
Beholder: Complete Edition (Android & Console) ID@Xbox – December 17
Set in a dystopian world where privacy is non-existent, and the State controls every aspect of life, Beholder gives you the choice to be what the State requires, or be the empathetic landlord who turns a blind eye. Beholder Complete Edition also contains the Blissful Sleep DLC, a new scenario based on an ex-landlord, with all new tenants and stories to discover.
Code Vein (Android & Console) – December 17
In the not too distant future, a mysterious disaster has brought collapse to the world as we know it. At the centre of the destruction lies a hidden society of Revenants called Vein. Team up with your friends and embark on a journey to the ends of hell to unlock your past and escape your living nightmare in Code Vein.
Danny McBride promotes new Xbox game pass
The Dark Pictures Anthology: Man of Medan (PC) – December 17
In Man of Medan, five friends set sail on a holiday diving trip. As the day unfolds, and a storm rolls in, their trip soon changes into something much more sinister. Who will live? Who will die? It's down to you and the choices you make. Share your terrifying story with a friend online or go for safety in numbers with the offline "movie night" mode with up to five friends.
Monster Train (Console) ID@Xbox – December 17
Monster Train is a strategic roguelike deckbuilding game with a twist. Set on a train to hell, you'll use tactical decision-making to defend multiple vertical battlegrounds. With real-time competitive multiplayer and endless replayability, Monster Train is always on time.
MotoGP 20 (Android, Console & PC) – December 17
Rev your engine on MotoGP 20! Live the full 2020 official MotoGP season and experience the return of the managerial career where you decide to join an official team or totally new one as an entire entourage supports you on your career path. Discover new graphical and technical improvements to customize your rider and bike, compete with the legends of the sport in the renewed historic mode, challenge your friends online, or take on the most challenging races with A.N.N.A, the Neural AI based on machine learning.
My Friend Pedro (Android) ID@Xbox – December 17
A violent ballet about friendship, imagination, and one man's struggle to obliterate anyone in his path at the behest of a sentient banana. The strategic use of split aiming, slow motion, and window breach create one sensational action sequence after another in an explosive battle through the violent underworld.
Neoverse (Android & Console) ID@Xbox – December 17
Neoverse is a beautiful, fantastic game consisting of adventures with thrilling challenges. It is a strategic, action, rogue-lite, deck building game that will test the player's skill. Start an adventure with unique heroes to save the world along with various timelines.
Wilmot's Warehouse (Console & PC) ID@Xbox – December 17
Wilmot's Warehouse is a puzzle game about keeping a warehouse running in tip-top shape. Just remember where you put everything, because when the service hatch opens, you'll need to find the things people want quickly, in order to earn the coveted Performance Stars.
Meanwhile, the Games with Gold lineup for January 2021 is expected to be announced closer to the end of December.