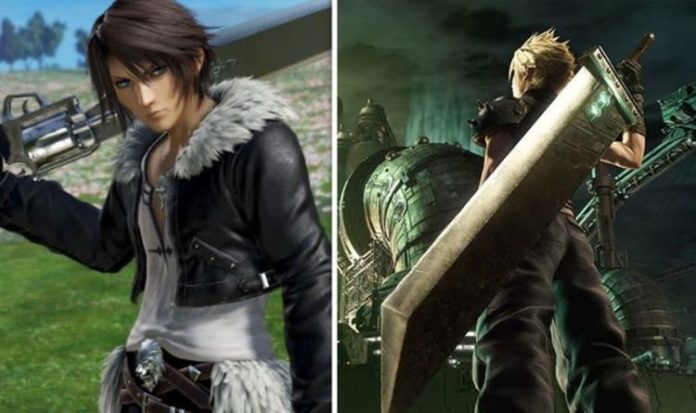 Final Fantasy vide game fans are in for a treat this Christmas, as Square Enix announces new releases for PS4 and Nintendo Switch.
In a move that should keep Final Fantasy fans busy until Part 2 of the FF7 Remake, Square Enix has announced plans to release physical editions of two of its popular games.
First up is the Final Fantasy 7 and Final Fantasy 8 Remastered Double Pack for Nintendo Switch.
Launching as a physical release on December 4, the FF Double Pack contains remastered versions of two of the most popular games in the series.
Both remasters contain a host of new and improved features, such as a triple speed mode, a Battle Enhancement mode, and the ability to turn off enemy encounters altogether.
Final Fantasy 7 is my personal favourite, although FF8 isn't far behind, especially the remastered version.
"A timeless classic loved by a legion of fans across the globe, Final Fantasy VII is an epic adventure culminating in a battle to decide the fate of the planet which has fallen under the dominion of Shinra Electric Power Company, a sinister corporation monopolizing the world's energy force," reads the official description.
"Cloud Strife, a former member of Shinra's elite SOLDIER unit now turned mercenary, lends his aid to an anti-Shinra resistance group calling themselves Avalanche to fight for the planet."
Final Fantasy 8, on the other hand, tells the story of Squall Leonhart and Rinoa Heartilly, as they battle to overthrow an evil empire.
"Over 20 years on from the game's original release, FINAL FANTASY VIII Remastered breathes new life into the game's characters and story like never before.
"With newly rendered visuals, players step into the shoes of SeeD recruit Squall Leonhart and resistance fighter Rinoa Heartilly as they work together to save the world from the military nation of Galbadia."
Speaking of Final Fantasy 8, the remastered version is also launching as a physical release on the PS4.
The Final Fantasy 8 Remastered physical edition has a December 4 release date on PS4.
Sadly, however, there's no sign of a PS4 double pack with Final Fantasy 7 and Final Fantasy 8 Remastered.
Fans of the iconic series can pre-order the physical editions from select retailers right now.
With Final Fantasy 16 and the second part of the Final Fantasy 7 Remake still to come, now is a good time to be a fan of the franchise.