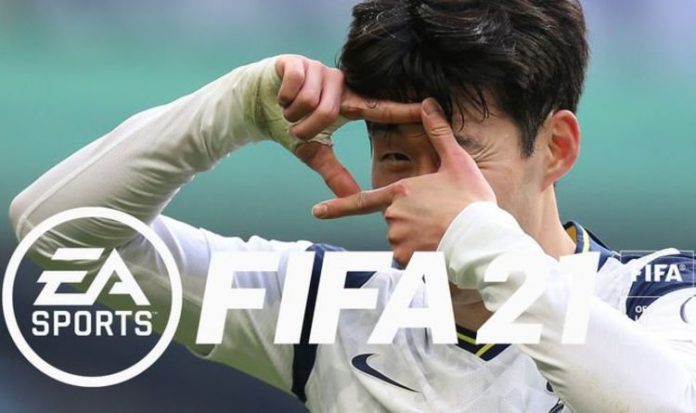 FIFA 21 TOTW 15 will be released today, with FUT fans getting a whole bunch of new Team of the Week cards in Ultimate Team. At 6pm UK time the @EASportsFIFA Twitter account will reveal the new FIFA 21 TOTW 15 squad, with these new FUT cards available in Ultimate Team packs around then. As always, FIFA Team of the Week will reward players with upgraded FUT cards based on their real-life performances in recent fixtures.
And ahead of the release of the latest FIFA 21 Team of the Week squad predictions have been made about who will feature in TOTW 15.
According to a post by Futhead, six Premier League players could be selected for FIFA 21 TOTW 15.
These players include Tottenham's Son Heung-min, Arsenal's Kieran Tierney and Manchester City's Ilkay Gundogan.
Elsewhere, Juventus superstar Cristiano Ronaldo, former Manchester United striker Romelu Lukaku and Bayern Munich's Joshua Kimmich are also expected to feature.
The latest FIFA 21 Team of the Week squad is being released as fans await this year's iteration of Team of the Year.
This time last year the Team of the Year squad had already been released, but this time around the TOTY launch is expected to drop a bit later.
It seems possible we could see FIFA 21 Team of the Year launch after the Headliners promotion finishes on January 14.
If you want to check out predictions for the upcoming FIFA 21 TOTW 15 launch then you can find out the picks below…
FIFA 21 TOTW 15 PREDICTIONS BY FUTHEAD
GOALKEEPER
G. Donnarumma GK – AC Milan – 85 -> 86 Rated
DEFENDERS
M. Akanji CB – Borussia Dortmund – 78 -> 82 Rated
K. Tierney LB – Arsenal – 78 -> 82 Rated
De Marcos RB – Bilbao – 78 -> 82 Rated
MIDFIELDERS
Ilkay Gundogan CM – Manchester City – 83 -> 85 Rated
J. Kimmich CDM – Bayern Munich – 90 -> 91 Rated
De Jong CM – Barcelona – 85 -> 86 Rated
FORWARDS
Son LM – Tottenham Hotspur – 88 -> 89 Rated
Lucas Vazquez RW – Real Madrid – 80 -> 83 Rated
R. Lukaku ST – Inter Milan – 86 -> 87 Rated
C. Ronaldo ST – Juventus – 93 -> 94 Rated
SUBSTITUTES
Y. Bounou GK – Sevilla – 76 -> 81 Rated
Ben Mee CB – Burnley -79 -> 82 Rated
T. Soucek CDM – West Ham – 81 -> 84 Rated
V. Darida CM – Hertha Berlin – 77 -> 81 Rated
P. Zielinski CAM – Napoli – 80 -> 83 Rated
Morales LM – Levante – 79 -> 82 Rated
D. Zapata ST – Atalanta – 83 -> 85 Rated
RESERVES
Karl Darlow GK – Newcastle – 73 -> 79 Rated
J. Ruffels LB – Oxford – 68 -> 76 Rated
K. Joseph ST – Wigan Athletic – 52 -> 62 Rated
J. Bowery ST – Mansfield Town – 63 -> 73 Rated
C. Strandberg ST – Abha Club – 70 -> 78 Rated