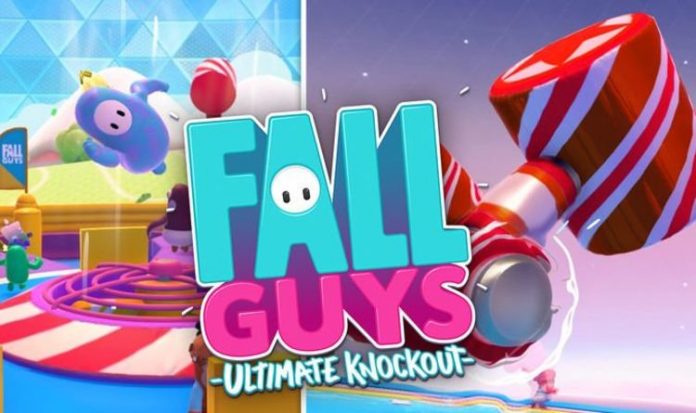 Fall Guys is getting a big new update today, as Season 3.5 hits PS4 and PC.
Adding a new wave of items, levels and more, the mid-season update has a February 2 release date.
The news was announced by Fall Guys developer Mediatonic on Twitter, alongside the unusual season 3.5 title.
"Season 3.5 is out tomorrow," reads a Fall Guys tweet. "Official name (named by community): stop with the yeets, name it anything else, just don't include the word yeet, please im begging you."
In terms of patch notes, the biggest change is the addition of a brand new level for Fall Guys fans.
While little is known about the new level, promotional material suggests it will contain a big fan and an even bigger hammer.
Interestingly, Fall Guys developer Mediatonic has confirmed that over 40 new variations will be available for existing stages.
You can take a look at some of the new content in the tweet below. Expect a brand new gameplay trailer later today.
Elsewhere, fans can expect a brand new DLC pack to be available as part of the season 3.5 celebrations.
That's on top of the ability to purchase the Godzilla, Sonic the Hedgehog and Goose Game costumes from the regular store.
Needless to say, Mediatonic will introduce even more new costumes (and shows) in the next few weeks.
And don't worry if you don't own a PlayStation or PC, because it looks like Fall Guys may come to other platforms.
While there's no official timeline, Mediatonic told GamesIndustry.biz that it wants to reach as many people as possible.
"We haven't said much about the roadmap for this, but what we can say is we want this to reach as many people as possible," Mediatonic's Dave Bailey reveals.
"We want it to come to every major platform, and we're working hard to achieve that."
Judging by Bailey's comments, Fall Guys may even benefit from cross-platform play, which should make it even quicker to find matches.
"We want to come to all the different platforms, and hopefully connect those platforms so people can play together. If we do that right, that can be a superpower for other ambitions around original games and that publishing business, too.
"It's really propelled everything forward by quite a bit."