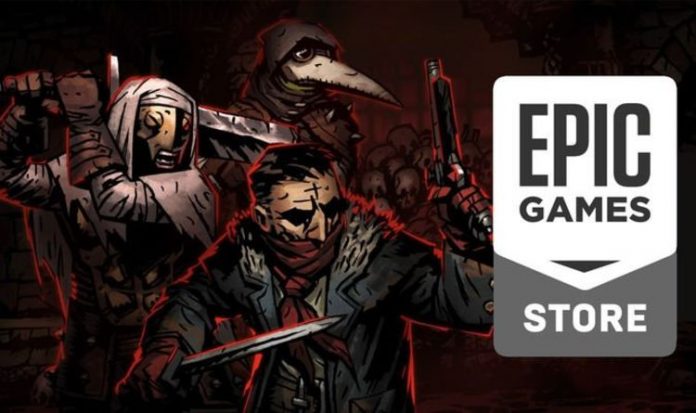 Epic Games Store free games promotion continues today, and a new leak could have revealed what will be the next free games download for PC gamers. The ongoing Epic Games free games promotion kicked off last week on the same day that the Epic Games Store Holiday Sale began. To start things off, Cities: Skylines was made available as the first free download – with new downloads becoming available on a daily basis after that at 4pm UK time.
There have been plenty of great free games already released in the latest Epic Games Store promotion, with Alien: Isolation arguably the pick of the bunch.
But there are still plenty more free games downloads inbound, and a leak that has proved accurate so far could reveal the next complimentary title.
This alleged leak emerged last Friday, just before Oddworld: New 'n' Tasty became available as the second Epic Games Store free game.
The 'leak' was posted by Twitter user @jovanmunja, and it allegedly gave a rundown of all 15 games the Epic Games Store will be letting users download for free this Christmas.
And this leak has since got every single prediction correct, which could give credence to the entire leak as a whole.
We'll have to wait and see whether the leak gets the rest of its predictions correct, but if it does it means Darkest Dungeon will be the next free game.
What's curious about this pick is – currently – Darkest Dungeon isn't listed on the Epic Games Store.
But this was the same as with The Long Dark, which the leak correctly predicted would be made available as a free download on day one of its availability on Epic's store.
It wouldn't be a surprise to see Darkest Dungeon included in the latest Epic Games Store promotion as it would help drive interest in the IP ahead of the sequel heading to the Epic Games Store first next year.
Darkest Dungeon 2 was announced back in 2019, and will be available in early access on the Epic Games Store in early 2021 before arriving on other PC stores when it launches in full.
Here's what the Epic Games Store has to say about Darkest Dungeon 2: "The eagerly awaited follow-up to Red Hook's smash hit gothic horror RPG! DDII will test your mettle and drive you to the brink of madness. Armor yourself with purpose and provision your party for the journey ahead. It will be arduous."
Darkest Dungeon is a turn-based, roguelike gothic RPG that is about the psychological stresses of adventuring.
So, it may not be the cheeriest of titles to play on Christmas Day but it is undoubtedly another great game that you can pick up without paying a single penny.
Darkest Dungeon boasts an 84 percent Metacritic rating, as well as having a 'very positive' rating on the Steam store.
If Darkest Dungeon is the next free game for the Epic Games Store then it will be available to download at 4pm UK time on Christmas Day.
Here is the full, alleged leaked list of games the Epic Games Store will be making free this Christmas…
• Cities: Skylines
• Oddworld: New n Tasty
• The Long Dark
• Defense Grid
• Alien: Isolation
• Metro 2033
• Tropico 5
• Inside
• Darkest Dungeon
• My Time at Portia
• Night in the Woods
• Stranded Deep
• Solitairica
• Torchlight II
• Jurassic World Evolution