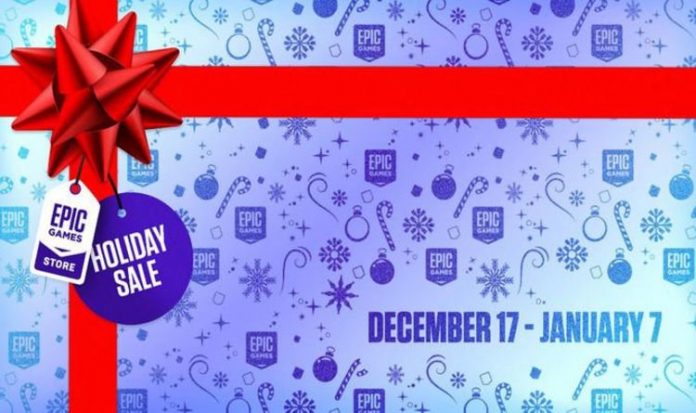 The Epic Games Store has been offering free games since December 17, and the final few are about to go live over the coming days.
A leaked list of those games has been circulating and has proven a good guide on what is coming next.
For the next few hours, gamers can download and play Solitairica, an RPG that boasts a mix of combat and challenging roguelike progression using a variety of magical items and spells.
The official description can be found here: "Solitairica takes RPG combat and challenging rogue-like progression to a fresh new place—the world of solitaire.
In the land of Myriodd, all of the hearts have been broken by the horrible Emperor Stuck! The great Kismet will teach you to battle enemies with the power of solitaire and the four energies—attack, defence, agility and willpower
"Each player's journey will be a unique challenge, with a horde of ever-changing enemies and a wide variety of items and spells to explore. Battle your enemies with brute force, or clever builds with devastating combos."
This will be available until 6pm GMT today and will be replaced by another game that will be available for another 24-hours.
So what could be coming next to finish off the Epic Games Store Free Games List?
Here are the final titles that could be coming to the store this week:
TORCHLIGHT II – December 30
Torchlight II is filled to the brim with randomized levels, enemies and loot. Capturing all the flavour and excitement of the original, Torchlight II expands the world and adds features players wanted most, including online and LAN multiplayer.
Explore the vast overworld and multiple hub towns of Vilderan. Fight through rain, snow, day and night. Level randomization ensures new layouts, paths, loot, and monsters every time you play.
JURASSIC WORLD EVOLUTION – DECEMBER 30
Take charge of operations on the legendary islands of the Muertes archipelago and bring the wonder, majesty and danger of dinosaurs to life. Build for Science, Entertainment or Security interests in an uncertain world where life always finds a way.
Bioengineer dinosaurs that think, feel and react intelligently to the world around them. Play with life itself to give your dinosaurs unique behaviors, traits and appearances, then contain and profit from them to fund your global search for lost dinosaur DNA.
Control the big picture with deep management tools or go hands-on to confront challenges on the ground or in the air. Expand your islands and choose your own journey in an all-new narrative featuring iconic characters from across the franchise and decades of Jurassic lore at your fingertips.
A message from Epic Games also confirms that there is a free coupon available over the coming weeks, telling fans:
"Claim your first $10 Epic Coupon right now by signing in to your Epic Games account and clicking the "GET MY EPIC COUPON" button here. You'll receive your first coupon automatically if you make an eligible purchase or claim a free game during the promotion period.
"Earn another $10 Epic Coupon for each purchase eligible purchase you make on qualifying titles priced $14.99 and above. Check out the coupon fine print here.
"The Browse section of the Store now includes new and useful filter tags, such as "Holiday Sale 2020" and "$14.99 and above". Select these filters on the right-hand side to view all of the titles from the sale and see which ones are eligible for purchase using your $10 Epic Coupon.
"Go ahead, get yourself a little something, but act fast because these coupons expire on January 7 (11:00 AM EST)."