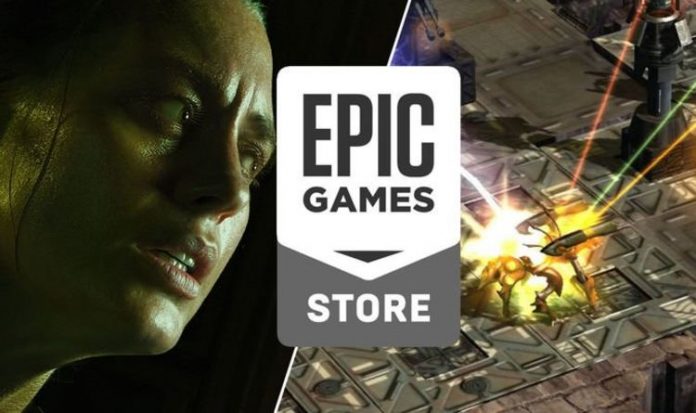 This rumour was highlighted by Twitter user @jovanmunja, who is a Fortnite YouTuber and also shares news on the hit Battle Royale game.
And if this leak is indeed accurate then it means Alien: Isolation will be the next free games on the Epic Games Store, launching at 4pm UK time on Monday December 21.
Currently on the Epic Games Store there is a teaser image for the next free game.
And this placeholder boasts a neon green and dark green colour scheme, which will be familiar to anyone that has seen an Alien poster or a DVD or Blu-ray cover for the iconic sci-fi horror series tarring Sigourney Weaver.
Not only that, but this teaser artwork also features space helmet symbols, which could be a further nod to Alien: Isolation and the Alien series in general.
The Epic Games Store Twitter shared this teaser artwork and also dropped a hint about the next free game, tweeting: "This one is making weird noises. We're sure it's fine, though."