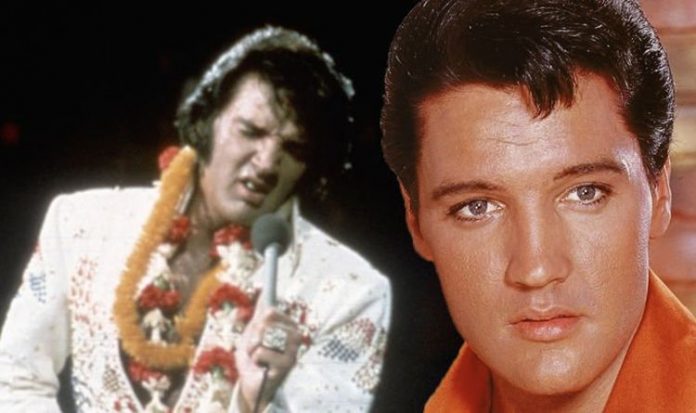 Elvis Presley's music was influential for a huge number of artists, from The Beatles to David Bowie. Even in the years after his death, Elvis' music is still beloved by fans and receives a great deal of radio play. So can you work out which songs these lyrics come from, and complete the line?
Elvis Presley's birthday was January 8, meaning fans will be relistening to some of his music once again.
From his early Sun Records days to his later years, when he was storming the stage in Las Vegas, he continued to release hugely successful singles and albums.
As well as that, he acted and danced in movies, providing ample songs for the soundtracks.
But can you complete the lyrics in these famous Elvis classics? You can even get a bonus point for naming the song.
READ MORE: David Bowie unreleased tracks: How to hear unheard David Bowie music
Complete the lyrics: "When I first saw you/With your smile so tender"
Complete the lyrics: "Well, they said you was high-classed"
Complete the lyrics: "Cause if there's one thing that she don't need"
Complete the lyrics: "Is your heart filled with pain, shall I come back again?"
DON'T MISS
Answers
"But I can't help falling in love with you" – from Can't Help Falling in Love With You
"For broken-hearted lovers/To cry there in the gloom" – from Heartbreak Hotel
"You can't see the tears are real, I'm crying/Yes I'm crying" – from Suspicious Minds
"I'm itchin' like a man in a fuzzy tree" – from All Shook Up
"My heart was captured/My soul surrendered" – from It's Now or Never
"Well that was just a lie" – from Hound Dog
"It's another hungry mouth to feed/In the ghetto" – from In the Ghetto
"Tell me dear, are you lonesome tonight?" – from Are You Lonesome Tonight?

"Close your mouth and open up your heart and, baby, satisfy me" – from A Little Less Conversation

"Little Joe was blowin' on the slide trombone" – from Jailhouse Rock

"Higher, higher/It's burning through to my soul" – from Burning Love

"You're the devil in disguise, oh yes you are" – from You're the Devil in Disguise