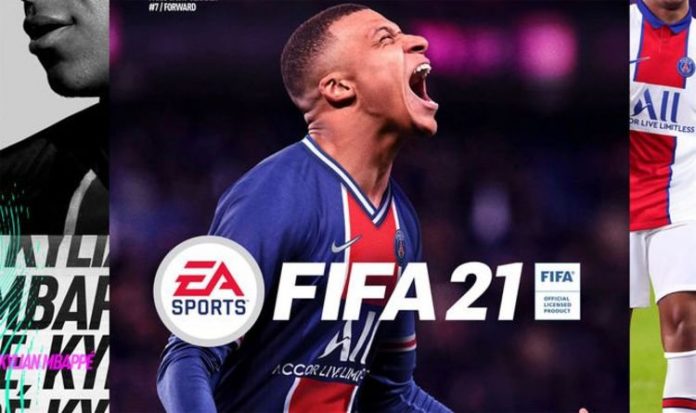 EA servers down reports are on the rise right now, with FIFA 21 fans reporting issues with the hugely popular hit footie game. Independent outage monitor Down Detector has seen a spike in both FIFA 21 down and EA down reports. According to Down Detector stats, the vast majority (93 percent) of affected FIFA 21 players are experiencing server connection problems.
While some 92 percent of reported EA server issues are to do with FIFA, according to Down Detector, with Madden and Battlefield other games reportedly impacted.
Down Detector stats also added that reports of issues with FIFA servers have been coming in from around 7am UK time today.
However, according to the official EA servers website FIFA 21 servers are running as normal across the board, with no confirmed issues on any platform.
Despite this there have been a number of FIFA fans taking to Twitter to report getting an 'unable to process' error when they try to play the game online.
One tweeted: "I can't play Fifa 21 say unable to connect".
While another posted: "@EAHelp I cannot play any game on fifa 21 as soon as it loads up it kicks me out is there something wrong with your servers?"
And one added: "'EA servers are unable to process your request' guess I ain't playing Fifa today then".
Replying to one FIFA fans that has reported FIFA 21 server issues today, the @EAHelp Twitter account said a team was investigation the issues that players have reported.
The account tweeted: "I am sorry to hear about the disconnections in FIFA 21. I'll do my best to address your concern. This is an issue that is currently under Game team investigation. We are working on getting it addressed as soon as possible!
"Thank you for your patience."
The reported FIFA 21 server issues come the day after the latest FIFA 21 Team of the Week squad has been released.
FIFA 21 TOTW 22 was launched on Wednesday and includes four Premier League players.
Among the EPL stars included are Manchester United's Manchester Rashford and Manchester City midfielder Bernardo Silva.
Elsewhere FIFA 21 TOTW 22 also included Cristiano Ronaldo, Rodrigo De Paul, Samir Handanovic and Sebastien Haller among others.