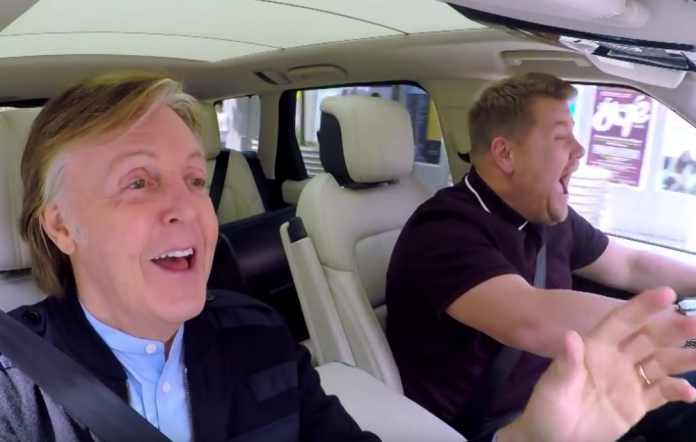 Best one yet?
James Corden has premiered his Carpool Karaoke with Paul McCartney, and the Late Late Show host reckons that it's the best one he's ever done.
Despite taking a ride with some of the biggest musical names on the planet including Foo Fighters and Ed Sheeran , McCartney is perhaps Corden's biggest coup to date.
In the epic 23-minute skit, they're seen taking a ride through the streets of Liverpool – while singing some of the Beatles icon's most iconic hits.
After beginning with 'Drive My Car', the pair are seen taking a ride down Penny Lane, where it's only right that they sing the song in question.
They then leave the car to visit the barber's shop mentioned in the song – leaving the owner in sheer disbelief.
Later in the clip, they're seen taking a visit to Macca's family home, where he hasn't been in over 50 years.
But the greatest moment of all comes right at the end – where he's seen performing a surprise gig to a select crowd in a Liverpool pub.
The pub-goers are seen putting an array of Beatles hits on the jukebox, before the curtain drops to reveal that McCartney will be playing them live.
Posting on Twitter, Corden wrote: 'Ok, so here it is. Quite possibly the best #CarpoolKaraoke we've done so far. I hope you like it. I'll never ever forget it."
Epic.