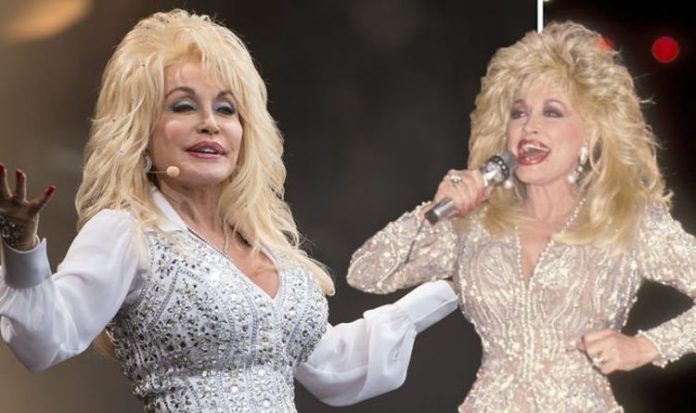 Dolly Parton married her husband Carl Dean before she made it big in the music industry. They have been together for almost 60 years, making their marriage one of the longest in the celebrity world. They have not had any children – but was this something Dolly hoped to have?
Dolly Parton has rarely opened up about her reasons for not having children, but it seems there were times where she may have wanted children.
In the 1980s, Dolly had a partial hysterectomy because of the pain of endometriosis, which made her having children of her own impossible.
In 2008, Dolly opened up about it for the first time, telling The Globe: "It was an awful time for me. Every day I thought, 'I wish I had the nerve to kill myself'."
However, working with Sylvester Stallone on the film Rhinestone helped her come out of a deep depression over this, showing how deeply she wanted children.
READ MORE:  Ozzy Osbourne members: How many people have been in Black Sabbath?
She added: "Even though the movie didn't do that well, that was one of my greatest projects because Stallone was so full of life and so crazy and funny, and he made me laugh a lot, which was really healthy for me.
"That got me back on track."
More recently, however, she has explained how she felt God 'didn't mean' for her to have children so she could further her career and give the world the gift of music.
Speaking to Oprah Winfrey in November 2020, she said: "I didn't have children because I believe that God didn't mean for me to have kids so everybody's kids could be mine, so I could do things like the Imagination Library [her book programme which mails free books to children].
"If I hadn't had the freedom to work I wouldn't have done all the things I've done and I wouldn't be in the position to do all the things I'm doing."
However, Dolly has shown how she felt this was a 'sacrifice,' and has even considered what her children might have been like if she'd had them.
She continued while speaking to Oprah: "I've made sacrifices but I believe that I know what I'm supposed to do.
"But you've got to make the sacrifice. Since I had no kids, and my husband was pretty independent, I had freedom.
DON'T MISS
"So I think a big part of my whole success is the fact that I was free to work."
Speaking to The Guardian about not having children in 2014, Dolly imagined what they may have been like, saying: "If we'd had a girl, she was gonna be called Carla… Anyway, we talked about it, and we dreamed it, but it wasn't meant to be.
"You always wonder. My husband and I, when we first got married, we thought about if we had kids, what would they look like?
"Would they be tall — because he's tall? Or would they be little squats like me?"
Her husband, Carl Dean, has also been a common topic of discussion for Dolly fans, with some even believing he may not be real.
Confronting this while talking to Oprah, she added: "A lot of people have thought that through the years because he does not want to be in the spotlight at all.
"It's just not who he is. He's a quiet, reserved person and he figured if he ever got out there in that, he'd never get a minute's peace and he's right about that."
In the end, Dolly is the 'Aunt Granny' to many nieces and nephews, being one of 12 herself, as well as being the 'fairy godmother' to Miley Cyrus after going on tour with her father, Billy Ray Cyrus, in the 1990s.
For confidential support call the Samaritans in the UK on 116 123 or visit a local Samaritans branch.