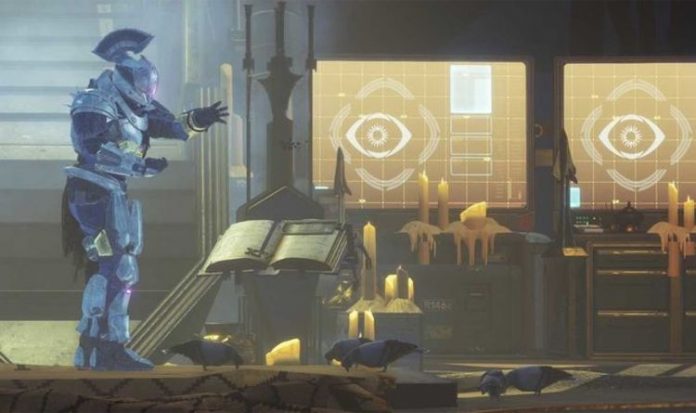 Destiny 2 Trials of Osiris had to be delayed a few weeks back due to some last minutes issues.
But now the Crucible event is back and is set to make its official Destiny Beyond Light debut.
We've already seen a number of updates made to the game following the launch of the new DLC.
And while the new Beyond Light content and Europa will be the main draw for many gamers, Trials of Osiris offers a great way to grab some top armour and weapons.
And this week will see new loot which can be traded for Legendary Shards made available to claim after stringing together some Crucible wins.
For those waiting to find out what comes next, Destiny 2 Trials of Osiris will be launching at around 6pm GMT in the UK.
For Guardians in the United States, the Trials rewards will be up for grabs at the earlier time of 10am PT.
It should be noted that two new kiosks are now available in the Tower, with the Monument to Lost Lights Exotic Archive the one tied to Xur and Trials.
Here, players may acquire various Exotics and Legendary Pinnacle/Pursuit weapons that were once available through now-retired quests.
It should be noted that Destiny 2 Trials of Osiris has undergone some changes since it was last available to play.
Here are the changes that were made to Trials of Osiris with the launch of Beyond Light:
Trials of Osiris Power level requirement increased to 1210.
Weapons or armor that have ornaments applied to them now correctly show the ornament icon during the Trials intro.
Added Adept weapons and weapon mods to Flawless chest rewards.
A message from Bungie explains: "Beginning in Beyond Light, all existing Trials weapons have Adept versions.
"Our intent is for all new Trials weapons to have an Adept version in the future, with their infusion caps matching the Season they were introduced in.
"For our first round of Adepts, their infusion caps will be set to that of Season of the Worthy. Additionally, we will be introducing Adept weapon mods into the sandbox in Beyond Light, which can only be applied to Adept weaponry."
At the same time that the Trials event kick-off, we should find out more about where Xur is, and what stuff he is offering.
Last week featured Xur on Nessus, standing on the tree in the Watcher's Grave, offering a number of items, including the Skyburner's Oath Solar scout rifle.
And unlike in the past, Xur will be offering a new quest for an Exotic Cipher, which lets you old Exotics from the above mentioned Lost Light kiosk in the tower.