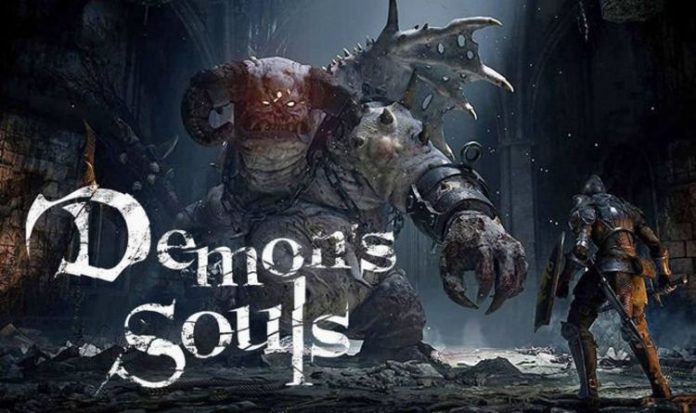 Demon's Souls is one of the crown jewels in the PS5 launch line-up, a remake of the trailblazing PS3 exclusive from 2009 which became a cult classic. The hard-as-nails RPG launched FromSoftware and the Souls series into stardom, and over a decade after first taunting gamers with the now iconic 'You Died' screen it has been treated to a lavish remake from remaster specialists Bluepoint Games. Demon's Souls is a gorgeous looking game, which truly shows off the power of Sony's next generation console and kicks things off for the PS5 in some style.
But try not to be too distracted by the sumptuous visuals when you first boot up Demon's Souls, as you need your wits about you for a major challenge early on.
The most imposing enemy you'll face at the beginning is the Vanguard Demon – a powerful boss that towers over the player.
The Vanguard Demon can easily kill your character in just a few hits, and if you end up falling to this humongous monster you'll end up in the Nexus where the tutorial ends.
If you've just been given a harsh lesson in the realities of Demon's Souls by the Vanguard Demon, you may be wondering if it's even possible to beat it.
Well, in fact you can – but it's extremely hard to do so. You need to be able to dish out around 3,000HP worth of damage just with starter items.
And if that wasn't hard enough you'll basically have to dodge all of the attacks the Vanguard Demon throws at you to survive.
If you're looking for a strategy to tackle the Vanguard Demon, then besides dodging look out for the devastating slam ability.
And also aim to hit the Vanguard Demon from behind, ideally dealing damage with a club.
If by some miracle you do manage to survive, then first off – well played, we tip our hats to you.
Secondly, now that you've managed to beat the Vanguard Demon you will be able to head to a secret area of the game.
In this area you will be able to pick up useful items such as Hardstone and Sharpstone shards.
The tutorial will then come to a surprising end – you can find out exactly what happens if you beat the Vanguard Demon by clicking here, but if you don't want to have this spoiled for you then stay clear of that clip.
If you do beat the Vanguard Demon you will also receive the Grey Demon's Soul. This can be used to ascend a Battle Axe+6 into the Dozer Axe.
You need to do this via Blacksmith Ed at the Nexus.
At the time of writing Demon's Souls hasn't got a Metacritic rating, with critics in the early stages of their playthroughs and not issuing scores right now.
But so far early impressions have been extremely positive. Giving their thoughts so far on Demon's Souls, GameSpot said: "Demon's Souls on PS5 is a sight to behold. It feels somewhat reductive to focus on how pretty it looks, but having played a handful of hours, it's currently what commands my attention the most. As people around the world invest in expensive new consoles, it's incredibly validating to play a game that is clearly taking a stride forward, so forgive me if I sound a bit superficial–but good grief is it pretty."
While Kotaku wrote: "Demon's Souls is a massive game, and as such any authoritative proclamations will have to wait until I have more time with it. But during my first few hours, I've found myself more than impressed with what Bluepoint has been able to achieve. While early on you may feel some dissonance between the classic gameplay and the updated graphics, that quickly goes away once you're back in the thick of things. I think there's something really special here, and I can't wait to forge ahead."