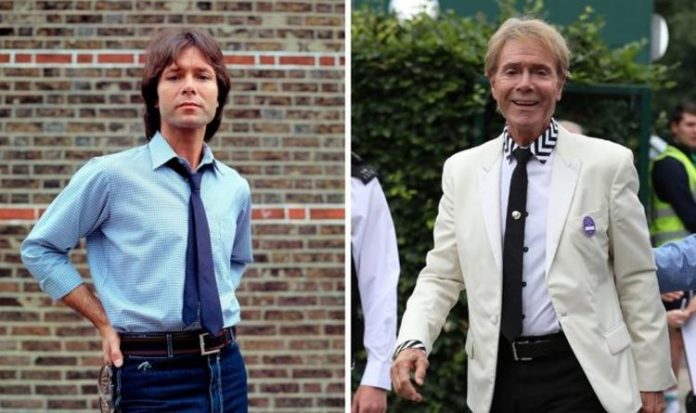 Cliff Richard loves his fans and is always willing to perform for them on tour. He has a loyal band of fans who always head straight to his shows, even from his early days. But will Sir Cliff still be touring after the 2020 pandemic?
Sir Cliff Richard's tour in 2020 was sadly postponed due to coronavirus.
This made fans very concerned about whether they would ever be able to see their favourite artist on stage again, given his advancing years.
The tour he was doing was The Great 80 Tour, to celebrate his 80th birthday, so some were concerned its cancellation may mean the whole endeavour ends.
However, as yet it has only been postponed, meaning fans still get the chance to watch Sir Cliff in 2021, when the shows are being rescheduled.
READ MORE:  Spider-Man Into the Spider-Verse: Is animated Marvel movie on Netflix?
Sir Cliff has staggeringly sold more than 250 million albums worldwide, achieved 14 number one singles, and 7 number one albums.
He has also had huge success in films, musicals, and television shows that have all contributed to the legend that is Cliff Richard.
The Great 80 Tour will now take place from October 7, 2021, starting off in Sheffield.
The original plan for the tour was that his birthday would sit around the final two live dates at London's one and only Royal Albert Hall.
However, the postponement will mean Sir Cliff will be travelling between Glasgow and Newcastle when his actual birthday arrives, though it will be his 81st, and the show will continue south towards London.
The final show will take place on October 29 in Nottingham, so the tour has truly changed entirely.
The tour, it turned out, was slightly different to what he may have expected, even before the pandemic forced it to be postponed.
Speaking on ITV's Lorraine in 2019, he said: "The original title for my tour was gonna be the 80th birthday tour.
DON'T MISS
"And I said but we've done that, 70th birthday tour, 75th birthday tour.
"And I was speaking to myself saying 'I feel great, at 80 I feel… I like the fact that it sounds good'.
Laughing, the singer then declared triumphantly: "The Great 80 Tour."
Young Harry, which is Sir Cliff's real name, started out as a young performer interested in skiffle.
At 16-years-old, his parents bought him a guitar, after which he started singing with people in his school.
Little Richard was a real influence for Sir Cliff, as well as Elvis Presley and other rock 'n' roll stars, and soon Sir Cliff was fronting a band called The Drifters.
His early career days saw him marketed as the equivalent of Elvis in the UK, even to the extent that his hair and outfits were made very similar to Elvis.
Soon, his backing band changed its name to The Shadows, due to legal complications between them and US band The Drifters.