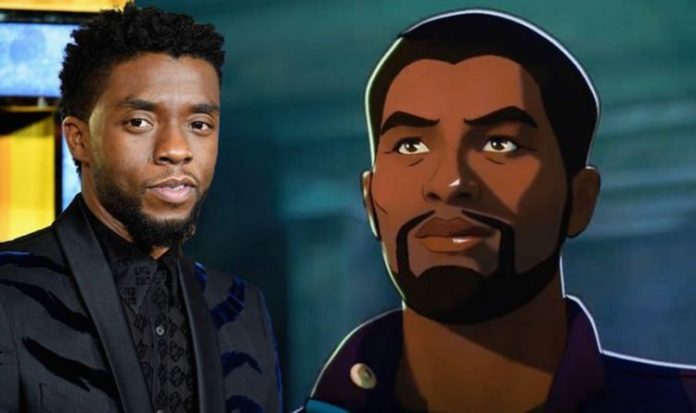 Chadwick Boseman was best known for gracing the screen as King T'Challa, first in Captain America: Civil War, and subsequently in Black Panther, and Avengers Infinity War & Endgame. Following the conclusion of Endgame, plans to bring T'Challa back to the big screen in Black Panther 2 were well under way. That was until earlier this year on August 28, when it was announced the 43-year-old died as a result of cancer.
This week saw the annual Disney Investor's Show, which revealed a collection of upcoming films, TV shows, and projects from the House of Mouse.
While the event didn't show off any new information about Black Panther 2, it did give a short glimpse into the world of Marvel's What If…?
The animated show details what would happen if the events of the Marvel Cinematic Universe went different directions.
Included in the first trailer for the anthology series was a first look at Peggy Carter as Captain Britain.
READ MORE: Black Panther 2: Shuri to get 'more prominent role' in Marvel sequel
Feige said: "I wanted to acknowledge the devastating loss of a dear friend and member of the Marvel Studios family. Chadwick Boseman was an immensely talented actor and an inspirational individual who affected all of our lives professionally and personally.
"His portrayal of T'Challa the Black Panther is iconic and transcends iteration of the character in any other medium from Marvel's past.
"To honour the legacy that Chad helped us build through his portrayal of the king of Wakanda, we want to continue to explore the world of Wakanda and all of the rich and varied characters introduced in the first film."
Fellow Marvel boss Victoria Alonso made a similar comment earlier this year, when the subject of a CGI Boseman was brought up in an interview.
Boseman's death was announced on his social media accounts alongside a photo of him.
The statement read: "It is with immeasurable grief that we confirm the passing of Chadwick Boseman. A true fighter, Chadwick persevered through it all, and brought you many of the films you have come to love so much.
"From Marshall to Da 5 Bloods, August Wilson's Ma Rainey's Black Bottom and several more – all were filmed during and between countless surgeries and chemotherapy. It was the honor of his career to bring King T'Challa to life in Black Panther."
Marvel Studios' What If…? is due for release at some point in 2021 on Disney Plus.