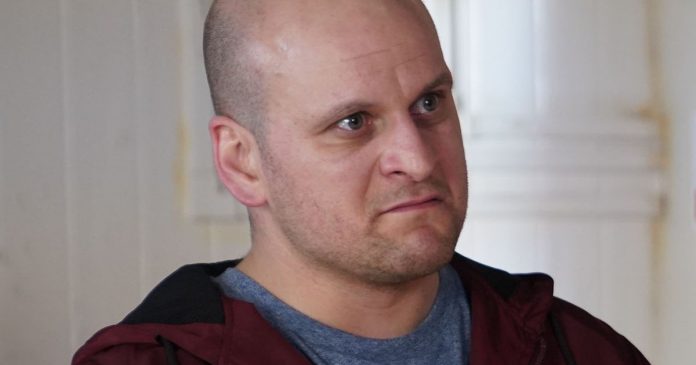 [ad_1]

Stuart Highway is still causing problems as his secret almost causes a bust up in the Queen Vic.
The cheeky chappy arrives at the pub after Linda Carter takes Ollie to stay at Elaine's, and asks his little brother Halfway to accompany him on his latest predator meeting.
It seems as though Mick Carter has convinced Halfway that this isn't the best idea, but Mick is shocked to later find Halfway sneaking out to meet Stuart.
Halfway defends himself to Mick in a brutal argument between them, explaining how he can't let his brother down.
But can he convince Mick to join them on their quest to take a predator down?
Meanwhile, Hayley Slater posts an advert online to sell old Uncle Charlie's cab for £10,000.
But when Jean Slater finds an old photo of the family arriving in Albert Square in the cab, the family nostalgia takes over and they decide not to part with the car after sensing that Jean's not ready.
Finally Max Branning and Rainie Cross are trying to play happy families for the social worker.
He will then go to find people who might be willing to act as a reference so he can get baby Abi back, but he struggles to find anyone who is willing after his evil doings in the Square.
But can he and Rainie fake it to impress the social worker?
EastEnders airs tonight from 9.10pm on BBC1.
[ad_2]