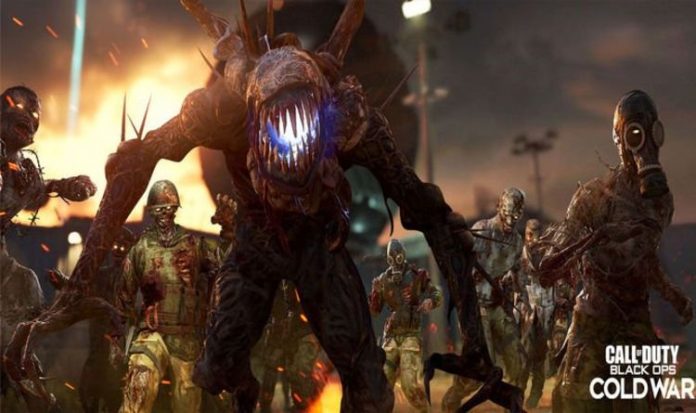 Developers Treyarch look to be getting busy preparing for Call of Duty: Black Ops Cold War Season 2, which could include more Zombies action.
Season One provided plenty of multiplayer content, but the most significant expansion area comes from Zombies Mode.
There are now two maps play, with Die Machine and Firebase Z, both of which include Wonder Weapons to unlock, offering bosses and end-game challenges to complete.
And there are fresh rumours that there will be another new Zombies experience going live in the coming months.
Described as an "Open World Zombies Mode" Treyarch are reportedly working on something called Outbreak.
It will reportedly be a co-op based Black Ops mode, played on a large and existing Fireteam map.
But while it might be situated on an existing map, it will still be PvE, meaning it won't pit teams directly against each other with no other goal.
It should be noted that this remains a rumour and might not be something being worked on for Cold War Season 2.
The latest leaks come from Okami, a known video games insider, who shared this on Twitter this week:
"In other COD news – there's a new mode called Outbreak coming soon. Don't know all the details but it's supposed to be Treyarch style, co-op zombies on a large scale Fireteam map.
"I've heard it described as "open world zombies," so take that for what you will.
"Sledgehammer Games will be heading COD 2021 with the help of pretty much every Call of Duty studio in existence."
And these aren't the only Season Two leaks being shared this week ahead of the new released.
With two weeks still left to run, it appears that new Warzone teasers are being shared in Call of Duty Warzone.
Gamers have noticed new items appearing in Warzone locations, including Hospital, where a Zombies Machine has been found.
Nothing can be done with it yet, but it looks like it will be part of an upcoming Cold War Season 2 launch.
This Zombies Computer can be found in the current Warzone Rumble playlist, which is expected to run for at least a week.
Other teasers are dropping on Rebirth Island, with static screen switches appearing, much like they did during the lead up to the Cold War game reveal.
New weapons are also expected to drop across both Black Ops Cold War and Call of Duty Warzone.
According to new information posted online, there will be four weapons going live during Season Two.
This includes the new NTW-20 Sniper Rifle, which is a bolt-action rifle, as well as the new AI-LC10 SMG.
There is also a new Combat Shovel and a Machete which would fit with the Cold War narrative.
Nothing official has been shared by Activision on what is being planned for Cold War Season Two but we expected a lot more teasers over the coming weeks.
Based on the current Battle Pass timer, Season One is expected to end the week of February 24, but could be extended if needed until March.