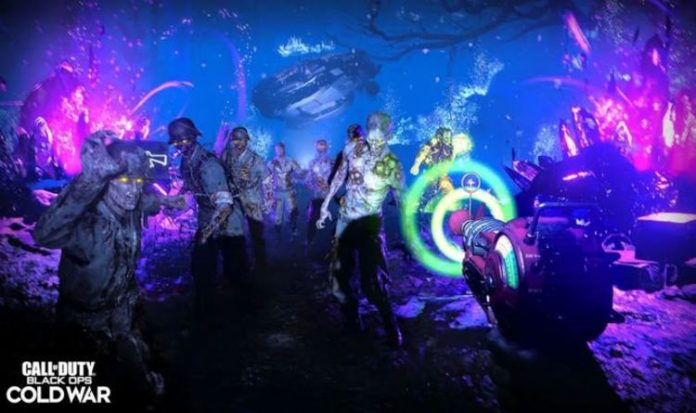 The Call of Duty franchise is one of just a few that still offers Split-Screen action on PS4, Xbox One and PC.
The good news is that Call of Duty Black Ops: Cold War has Split-Screen mode available, which is great for couch co-op fans.
This is currently available in Call of Duty multiplayer mode and its an option that comes with some flexibility.
As revealed by Activision before the game went live, Black Ops Cold War Split-Screen mode is supported for online and offline multiplayer play.
This is something gamers can enjoy right now across all compatible console platforms.
But for Call of Duty fans who are busy delving into the new Cold War Zombies mode, things are a little different.
CAN YOU SPLIT-SCREEN COLD WAR ZOMBIES?
The good news is that Call of Duty Black Ops: Cold War Zombies Mode will eventually support Split-Screen Mode.
The big problem is that things aren't working quite as intended right now and it's something that Treyarch is aware of.
Some gamers will notice that there is an option to add a second controller to Black Ops Cold War Zombies Mode.
However, if this option is chosen, gamers will find themselves booted from the Zombies session, making it impossible to use at this time.
The good news is that Treyarch has Zombies Split-Screen not working among its bugs and is a known issue.
The downside is that there is no ETA on when this problem with Split-Screen will be fixed on any platforms.
There is a chance that fixes could be put in place with the launch of Black Ops Season 1.
This is a massive update being primed for launch on December 16 and promises to add new content to the game.
A message from Activision confirms: "Make room on your Gunsmith table for free-to-acquire weapons and prepare for new Zombies modes, Season Challenges, and the full cross-title launch of the Seasonal Prestige system, with up to 1,000 Season Levels to progress through.
"Prepare for an incredible amount of free content in Black Ops Cold War, including new multiplayer maps, new and fan-favourite 6v6 modes and playlists, the return of 2v2 Gunfight with four new maps, and a massive new Fireteam map.
"This offering includes a battle through a sprawling luxury complex within the Hollywood Hills of Los Angeles. That's right: the legendary Call of Duty: Black Ops II 6v6 map known as Raid will be ready to play in Black Ops Cold War at Season One launch.
"It's an unprecedented amount of free content and the teams are currently prepping for the biggest Season One launch week ever seen. For this to occur, we're taking a few more days to finalize everything before unleashing this massive drop of new, free content to the community."
If this does happen, expect it to be listed by developers Treyarch in any upcoming patch notes released by the Black Ops Cold War team.