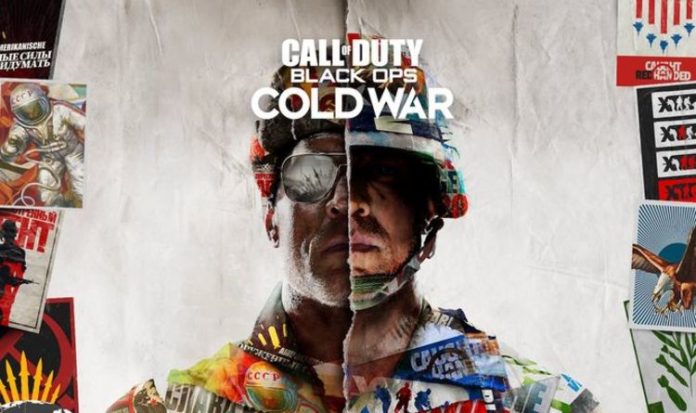 Call of Duty Black Ops Cold War fans be warned: this is your last chance to take advantage of the game's double XP event.
The Black Ops Cold War double XP event launched alongside the game's customary Nuketown map on November 24.
After almost a week of XP boosting multiplayer action, the event is about to come to an end on all platforms.
The Call of Duty Black Ops Cold War double XP event has a November 30 end date, and a 6pm GMT end time for fans living in the UK.
Call of Duty fans are also running out of time to pick up the Nuketown '84 Weapons Bundle.
The weapon bundle is free to all players who login to the game from now until December 4.
It contains a brand new 'Last Stop' Epic Shotgun Blueprint, as well as six weapon charms, a 'Test Subjects' sticker and more.
Arguably most exciting of all is the Shotgun Blueprint: "With this Weapon Blueprint, any enemy who dares to challenge you in close quarters will know it's the end of the road.
"This configuration includes a 21.6" Paratrooper Barrel, a 6 RND Tube Magazine, a Milstop Reflex Optic, and a Commando Assembly Stock.
"When combined, these attachments give the shotgun a faster fire rate, better damage range, increased ammo capacity, slightly quicker speed when aiming and shooting, and a clearer sight picture — all the ingredients needed for a great secondary weapon."
With fans counting down to the start of Season one in Call of Duty Black Ops Cold War, new details have started to leak online.
This includes a brand new Dropkick mode, which has been hinted at within loading screen files.
Here's what we know so far: "If you die while your team is holding the objective, you won't respawn until the carrier is eliminated.
"Gain access to launch codes while holding the objective in Dropkick to deploy a powerful nuke and declare victory."
Cold War is a sequel to the original Call of Duty Black Ops that launched all the way back in 2010.
"Black Ops Cold War drops you into the volatile geopolitical battle of the early 1980s," reads the official description.
"In a gripping single-player Campaign, where players will come face-to-face with historical figures and hard truths, as they battle around the globe through iconic locales like East Berlin, Vietnam, Turkey, Soviet KGB headquarters and more."
Optimised for next-gen consoles, the game features faster loading times, ray-traced shadows and in the case of the PS5 version, haptic feedback and adaptive triggers.