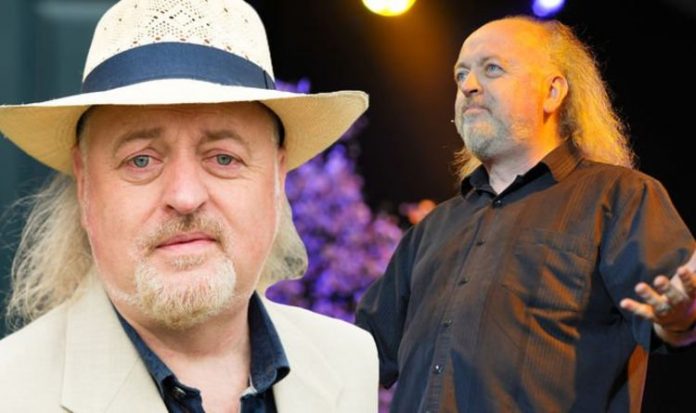 Bill Bailey is a renowned comedian who has explored a number of avenues throughout his incredible career. Not only has the funny man sold out Wembley Arena, he also made quite the name for himself as an actor in the cult TV show Black Books. This year, the star has taken on a new challenge – dancing, in BBC's Strictly Come Dancing.
Bailey has also written a number of books throughout his life, including 2018's Bill Bailey's Remarkable Guide to British Birds.
Earlier this year the comedian released his latest book, Bill Bailey's Remarkable Guide to Happiness.
In the tome, the 55-year-old does just that – he details how to find a bit more happiness in one's day-to-day life with "funny, meditative and thoughtful essays".
In a recent interview, Bailey revealed that this could be something small, or something as large as lockdown.
Bailey began: "I wanted [the book] to be rather more of a sort of selection of just my own recollection of times where I found, I thought, this is something approaching genuine happiness rather than just sort of simple gratification."
One of the first steps in his process of "finding happiness" included just clearing out some of the older parts of his life, like "an old t-shirt", he quipped.
Bailey went on: "So yeah … simple things like having a clear-out can make you happy."
One of the biggest contributors in making Bailey a bit happier this year has been stemmed from the UK lockdown which began in March.
Bailey continued: "You couldn't hear any people, any ambient noise so you're much more aware of the sounds of nature, of bird songs.
"That sort of features in the book because I think that is something which is very sustaining."
This year has seen the actor teaming up with Oti Mabuse for the annual dance competition, Strictly.
So far, Bailey has done extremely well, and is still in the competition at week seven, defying all expectations.
What's more, the star has even tipped the hats of many bookies who believe he will go on to win the competition outright.
At the time of writing, Bailey is the favourite for Strictly, with an incredible 8/11 to win.
He has consistently beaten the likes of HRVY, and Jamie Laing.
Bill Bailey's Remarkable Guide to Happiness is out now.
READ THE ORIGINAL REPORT HERE