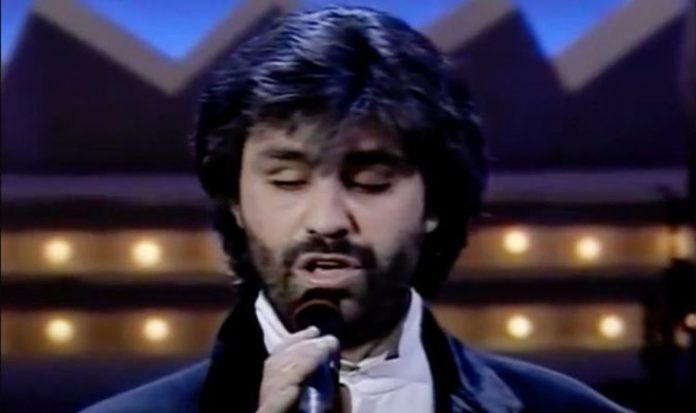 Bocelli said: "In fact, when I gave in, we brought the song to Sanremo and we only made it to fourth place."
The festival main draw is not a classical music competition and he was up against established pop and recording stars.
That year, for example, Italian singer Spagna placed third. UK fans of cheesy 80s music might remember her huge Number 2 hit Call Me from 1987.
Of course, the story was not over for the "timeless" Con Te Partirò.
Bocelli added: "After that, it went through the journey everyone knows."
Although most people probably don't realise it, the big breakthrough came at a German boxing match, of all places.
WATCH ANDREA BOCELLI'S FIRST PERFORMANCE OF CON TE PARTIRO NEXT.