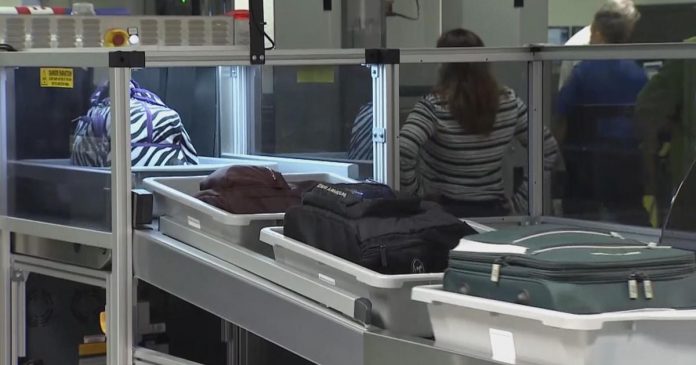 [ad_1]

Air travelers will face a new level of attention at airport checkpoints starting Wednesday. The TSA will now inspect passengers' carry-on bags for powdered material.
TSA officers will start asking passengers in the standard security lines to remove containers holding at least 350 milliliters of powder – roughly the size of a soda can – from their carry-on bags for additional screening. The rules are similar to those already in place for liquids and gels.
The TSA is checking a range of items like powder cosmetics, baby powders and drink mixes. Passengers will be encouraged but not required to pack those larger containers in their checked luggage. Similar to food items, officers may recommend smaller containers of powder also be removed from carry-on bags for separate screening.
The new regulations are meant to reduce the chances that explosive material or a debilitating agent like pepper spray are smuggled on board an airplane. Powder can look like explosive material on an X-ray machine and lead to extended bag searches.
What passengers are going to hear from the TSA now is they would prefer large containers of powder to be checked. If not, passengers will need to take them out of their carry-on at the checkpoint.
This new policy will not apply to flyers in the TSA Pre program.
© 2018 CBS Interactive Inc. All Rights Reserved.
[ad_2]