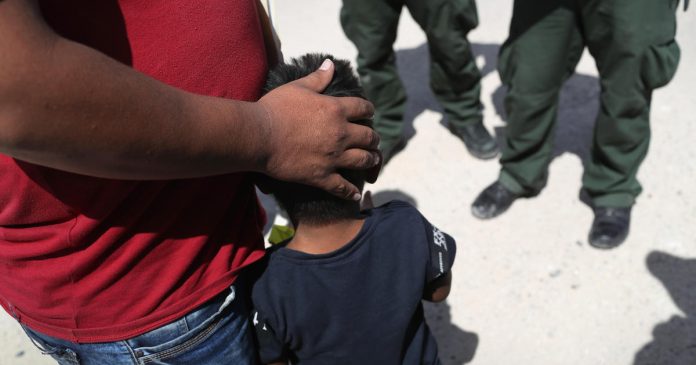 [ad_1]

WASHINGTON — With backlash over his "zero tolerance" immigration policy intensifying, President Trump went to Capitol Hill Tuesday to meet with House Republicans about immigration reform.
"The system has been broken for many years, the immigration system, it has been a really bad, bad system. Probably the worst anywhere in the world," he said before entering the meeting. "We're going to try to see if we can fix it."
But speaking to small business owners earlier in the day, the president made it clear he isn't budging on his decision to separate adults who enter the country illegally from their children.
"We want a country with heart. But when people come up, they have to know they can't get in. Otherwise it's never going to stop," he said.
Mr. Trump also once again blamed Democrats for his own policy.
"We have to get the Democrats to go ahead and work with us because as a result of Democrat-supported loopholes in our federal laws, most illegal immigrant families and minors from Central America who arrive unlawfully at the border cannot be detained together or removed together — only released," he said.
At the Capitol, Democrats hit back.
"We don't need legislation," said Rep. Elijah Cummings. "This is a policy, and understand this — this was a policy invented, implemented and executed by President Donald Trump."
Even some of the president's biggest Republican supporters said they disagree with his policy. A group of GOP senators, including Sen. Orrin Hatch of Utah, wrote the Trump administration asking it to pause the separation of immigrant families until Congress comes up with a solution. Senior Republicans said they are working on a plan they think can pass quickly.
"Something we can do in a matter of days — hopefully this week," said Sen. John Cornyn of Texas.
House Republicans, who rarely buck the president, realize this time he may have gone too far.
© 2018 CBS Interactive Inc. All Rights Reserved.
[ad_2]