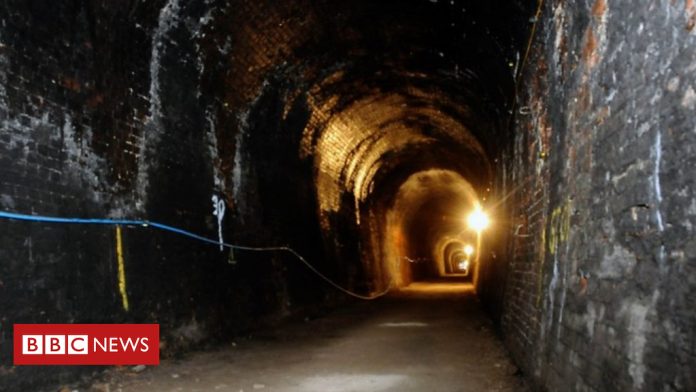 [ad_1]

What was once the longest railway tunnel in the world is being shown off to the public.
Glenfield Tunnel, in Leicester, was one mile (1.6km) long when it opened in 1832. It was used to transport coal into the city.
When the railway closed in the 1960s, the tunnel was bought by Leicester City Council for £5.
The Leicestershire Industrial History Society now offers guided tours, opening up its story to a wider audience.
[ad_2]