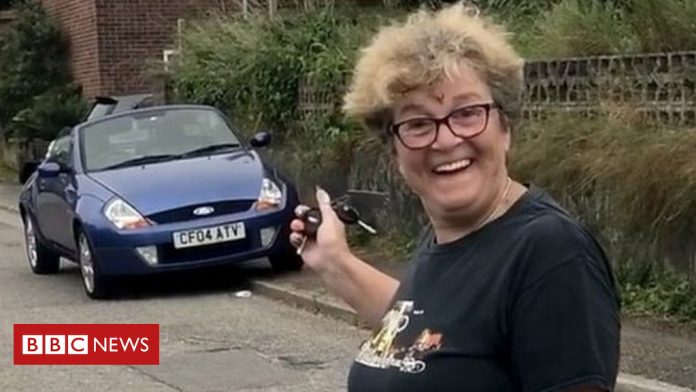 A man whose mum sacrificed her car for his music career 12 years ago has surprised her with a replacement.
Lynette Rothero from Redruth, Cornwall part-exchanged her prized convertible because her son Ross needed a van to move equipment between gigs.
Ross Rothero-Bourge is now a successful sound engineer and saved up enough money to buy her the same make and model.