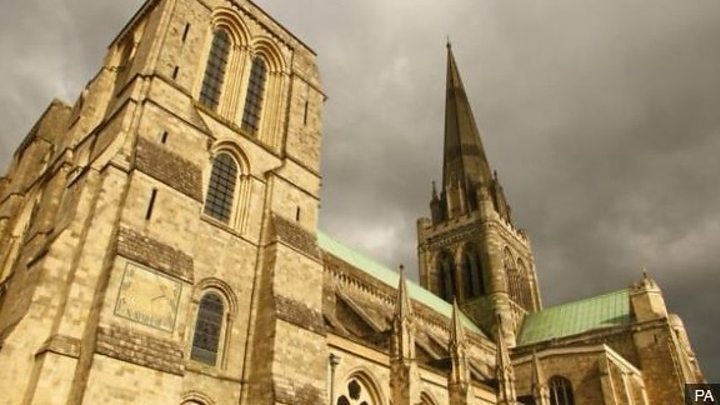 The Church of England needs to review parts of its investigation into abuse cases, an inquiry has found.
Sir Roger Singleton, who examined the Church's "flawed" Past Case Review (PCR) held between 2007 and 2009, said it "failed to give a complete picture" of the abuse.
His report said new inquiries should be held in seven of the 44 dioceses investigated by the Church.
The Church has outlined four steps for improvement.
They include the creation of an independently-chaired panel featuring survivors which will look at options to redress past cases, an independent ombudsman to review how complaints are handled and a strengthening of the clergy recruitment process.
'Inappropriate conduct'
There will also be "closer working with the Catholic Church to support survivors of sexual abuse".
In his report, Sir Roger said there was "inconsistency" and "confusion" across the dioceses about which Church employees should be investigated by the PCR.
Because of this, he said, there "remains the possibility that parish workers who had engaged in inappropriate conduct were not included because they were considered outside the scope of the PCR".
Another flaw was the Church's decision to contact alleged victims "only in the most exceptional cases" to "minimise the distress" to them.
Speaking on BBC Radio 4's Today shortly before the report was published, Sir Roger said it seems "extraordinary" now that the Church investigators did not meet with more victims but "the importance of listening" to them was "less understood" in 2010 than it is now.
'Well-intentioned'
In his report, Sir Roger said: "By not including them, their views were absent from the review and perhaps particularly from the lessons learned."
The PCR looked at some 40,000 files detailing accusations but Sir Roger was critical that some dioceses "did not know where the files were".
Other records, he said, "referred vaguely to an 'unfortunate saga' or 'past difficulties'" which "generates a risk" they were not investigated properly as possible abuse.
Sir Roger earlier told Today that the PCR had been "well-intentioned" but the Church needs to "complete the incomplete job", a message echoed in his report.
The Archbishop of Canterbury Justin Welby said the Church's failures were "deeply shaming".
Survivors have accused the Church of a "wholly inadequate" response.