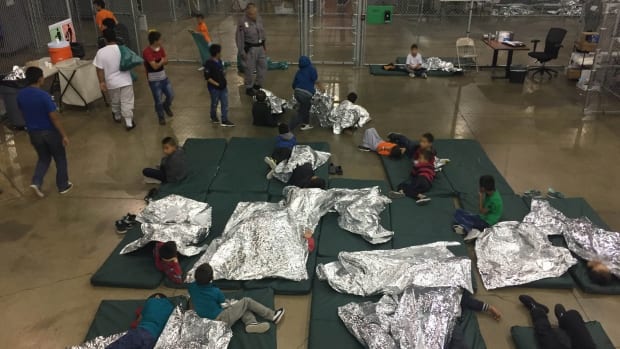 [ad_1]

A Calgary immigration agency says Canada should expect another wave of migrants and asylum seekers as America's controversial zero-tolerance immigration policy continues to grab headlines around the world.
And the mayor of Calgary says citizens must do their part to help stop the way the United States is treating those crossing its southern border.
"Make your voices heard," Naheed Nenshi said.
Since the U.S. government ramped up its tougher measures in recent weeks, hundreds of families have been torn apart.
"Any person, regardless of where you stand on a political spectrum, if you see children being separated from their parents and put into these camps, that is heartbreaking, and there has to be a solution," Nenshi said.
Fariborz Birjandian heads the Calgary Catholic Immigration Society and says every time the U.S. clamps down on immigration, asylum seekers flee to Canada and some end up in Calgary.
Fariborz Birjandian of the Calgary Catholic Immigration Society says every time the U.S. clamps down on immigration, asylum seekers flee to Canada. (Jennifer Lee/CBC)
"I think the good news is the number has been manageable," he said. "We had about 600 people last year while we usually get 130, 200 or 300. So we have been getting much more refugee claimants in the past few months than we have in the past few years."
But Birjandian expects that number will grow if the U.S. continues on its current path.
On Monday, audio was released that appears to capture young Spanish-speaking children crying out for their parents at a U.S. immigration facility.
U.S. Homeland Security Secretary Kirstjen Nielsen said children are well cared for at the detention centres.
Some analysts have argued the policy and the critical headlines it has garnered might be a bargaining tool the Trump administration is using to push for its long sought border wall.
---
​Read more articles by CBC Calgary and like us on Facebook for updates.
[ad_2]