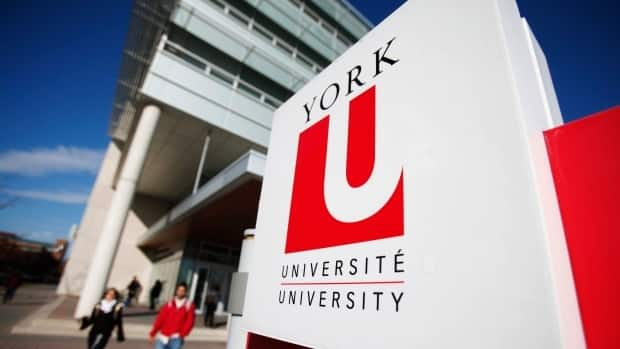 [ad_1]

York University students aren't feeling hopeful that they'll be back in class soon, even after some of the school's striking contract workers voted to accept the university's latest offer.
CUPE 3903 Unit 2 said more than 1,000 course directors and some teaching instructors who are not full-time graduate students will return to work on Monday, but about 2,000 other teaching and graduate assistants, who belong to two other units, will remain on the picket line of the 15-week strike. 
Students, and even some staff, say they are confused about when, or if, classes will resume in lieu of Unit 2 accepting the offer and don't feel optimistic that the uncertainty caused by the battle that began in March over wages and job security will end anytime soon.
CUPE 3903 chairman Devin Lefebvre did not immediately respond to requests for comment, but in a Friday news release, stressed that the units that have yet to agree to the offer "cannot accept precarious work and the decline of academic integrity at York" and "will continue to work toward a fair contract."
Meanwhile, York University spokesperson Barbara Joy said in an email on Sunday that the university has been working with staff to facilitate a return to classes, saying "this has been a long and difficult process for everyone involved."
Joy said the university is promising to provide details on classes, which she noted will not resume immediately, adding that students will be notified in the coming days.
However, Carrie Cooper, a third-year history student, said she doesn't feel optimistic that she will be headed back to class anytime soon, because she said she believes the university has been prolonging reaching an agreement, in hopes that workers will just give in to the school's demands.
"I have seen the York administration's true colours with the way they have dealt with students and workers. … Obviously, they don't care," Cooper said.
"Everyone is saying wait for your professors to email you (about the status of classes), but a lot of students have a) left or b) started working at a job for the rest of the summer. … There is confusion and tensions and the school is in chaos."
Cooper said students have been emailing each other for advice about whether they should finish assignments or expect to be called back to classes soon. Many, she said, are feeling deterred from continuing their education with masters or PhD degrees and others are eyeing transfers to other universities.
Fellow third-year student Robyn Osbourne, who is studying law and society, considered transferring schools, but said she is sticking with York because she is more than half-way done her education.
She said she is "is not necessarily hopeful" the strike will end soon. Because it has been so lengthy and there has been a lack of summer classes offered in lieu of its duration, she will have to delay her graduation and commit to a fifth year of classes to get all the credits she needs.
Even if the strike ends and classes resume, Osbourne said it will still put students in a bind because many like her grabbed jobs after losing hope of the university reaching an agreement with workers anytime soon.
"We can't just abandon those commitments because we won't have the money to pay for school next year," Osbourne said.
Joanna Pearce, a teaching assistant in the Department of Humanities who is part of the striking Unit 1, said she is just as frustrated as the students.
She said she has been fielding emails from them seeking clarity about what is happening with classes, credits and degrees, but said even she doesn't have answers.
She is particularly concerned about students who are transferring to other universities and colleges in the fall and are in danger of not being able to move because they don't have grades to provide the institutions they are going to.
"I really miss my students," she said. "I really hate not being able to give them a clear idea of what is happening and what their next steps are."
[ad_2]