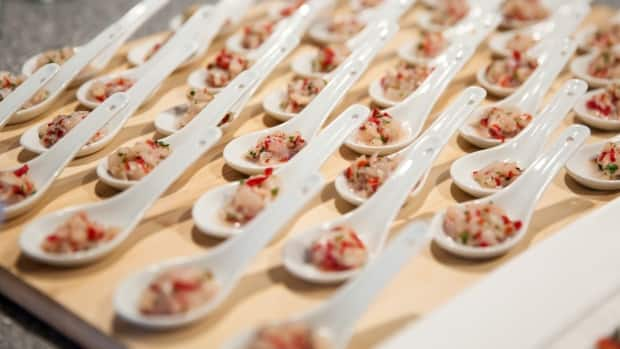 [ad_1]

It's Father's Day weekend (hope you didn't forget!) and things are going to heat up on the weather front this weekend.
There is so much to do around the region that it's hard to pick just five. I mean, there's the Hops for Pops event on Father's Day at the Waterloo Region Museum to Courage: A Conversation with Lucy DeCoutere at TheMuseum to 3P1C Journey Tribute in Concert at the Registry Theatre.
It's really, really hard to pick just five.
Cambridge Celebration of the Arts
6 p.m. to 11 p.m., Friday, June 15
Cambridge City Hall, 50 Dickson St., Cambridge
It's an evening to celebrate local visual, literary and performance artists.
The area around city hall and the surrounding streets will be rich with items created by people in the community. Also, check out the local restaurants and food trucks as well as the kid and family-friendly activities.
Solstice Sampling Summer Night Crawl
5 p.m. to 9 p.m., Saturday, June 16
Uptown Waterloo
Peruse the many restaurants in uptown and sample culinary creations.
Enjoy the entertainment by Rufus, Neruda Arts performers, magician Nicholas Wallace.
Check out the temporary art installation in Waterloo Public Square and maybe take a ballroom dancing lesson.
King StrEATery Food Truck Festival and Our World Festival of Music
3 p.m. to 11 p.m., Saturday, June 16
Kitchener City Hall, 200 King St. W., Kitchener
Fill your belly at the many, many food trucks on hand. There's live music to entertain you, and take part in some Mindful Makers activities such as street games, a drum circle and a hair braiding station.
Stick around for the music festival that celebrates  diversity in Kitchener and features Juno-winner QuiQue Escamilla, regional bluegrass quintet Barn Katz and local nuevo-flamenco guitarist and singer Juynet.
House and Garden Tour of Note
10 a.m. to 4 p.m., Saturday, June 16
Self-directed tour in Kitchener, Waterloo and Conestoga
As part of this tour of beautiful homes and gardens, you will also get to enjoy music by members of the Kitchener-Waterloo Symphony and Youth Orchestra.
There are complimentary refreshments and some items on the auction block, too.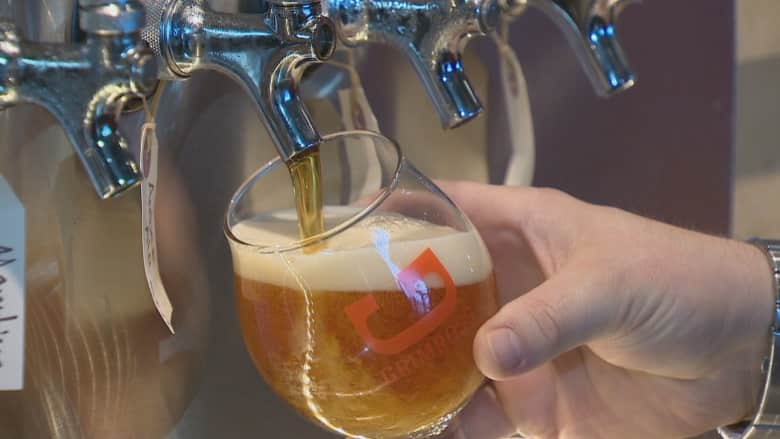 Enjoy some beer, too, to celebrate Father's Day or just because you like beer. (CBC)
Go to Guelph
All weekend
Various events
This weekend, it's worth the drive to Guelph for a number of events. (Yes, I am cheating by listing a whole bunch of events in this fifth section.)
There's Hope in the Street Friday in the downtown core, which combines music, food trucks and beer for a fun evening outdoors.
On Saturday starting at 1 p.m., there's a 10-km tribute ride to the late Henry Kock planned by the 2Rivers Festival and Guelph Coalition for Active Transportation. It's an easy ride on a gravel trail. See the trees then enjoy a pint at Royal City Brewing at the end, raising a glass to Kock.
There's Creative Spark in the Park on Saturday in Royal City Park and also on Saturday, the Guelph Makers Pop Up Shop at 10 Carden Street.
There's the EatStreet: A Brewers' Feast Saturday night at Old Quebec Street Shoppes, which combines some of the best chefs in Guelph with the great beer available throughout the city.
There's also a Father's Day Ale Trail on Sunday that involves local breweries at The Wooly Pub and also on Sunday, you may see superheros running around Exhibition Park for the Superhero Run for KidsAbility.
Phew! Busy weekend in the royal city for sure.
[ad_2]