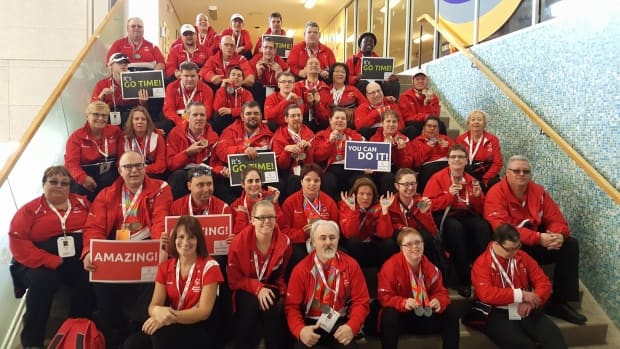 [ad_1]

After months of preparation, four athletes from the Windsor-Essex area have medaled at the Special Olympics Canada 2018 Bowling Championships in Prince Edward Island. 
And two of them could be en route to the world championships next March.
Daniel Martynse, 33, won three gold medals during the championship held at the end of May.
"It makes me feel happy," Daniel said about his 25-year bowling career. He said the best part of it all is getting to play with his friends.
Daniel's bowling average for the championships was over 130 — far above the championship average.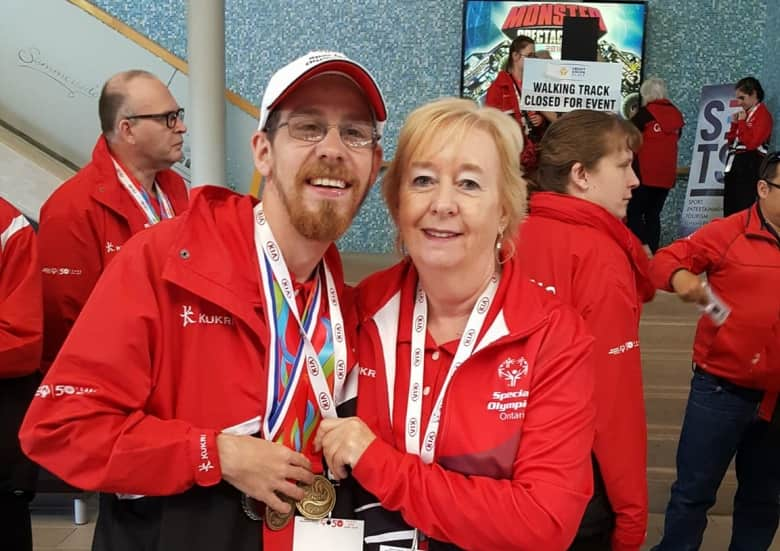 Daniel Martynse, who won gold medals at the national bowling championships and his mother, who helped coach the team. (Submitted by Jessica Martynse )
His mother, Jessica Martynse, is one of the provincial coaches and got to experience the games with him.
She said the athletes on the Ontario team practiced three times a week to make sure they were prepared for the games, — which clearly paid off.
"I would like to see them enjoy what they are doing, our main thing is to have fun first … you got to enjoy what you are doing and improvement comes along with it," said Jessica.
Daniel is one out of two athletes who could go to the Special Olympics World Games held in Abu Dhabi next March. Athletes are still waiting to hear whether they have been selected for the national team.
Matthew Cormier is another one of those athletes who could be going to Abu Dhabi. He beat a personal record with a bowling average of 144.
"I felt proud and happy about my accomplishments," said Cormier, who has been to the world championships before for snowshoeing.
He said the best part about sport is "the competition and the comradery and being able to be active."
Aspiring Special Olympian
One local father credits the sport for changing his son's life.
The proud and accomplished feelings that so many of the athletes feel is something Kris Bazijanec is hoping for his son who has autism.
Bazijanec said 16-year-old Steven is a different person when he is at the bowling alley.
Steven Bazijanec is an aspiring special Olympic bowler. His father said he is a different person when he is at the bowling alley. (Meg Roberts/CBC )
"He gets out of his shell and socializes a lot more and verbalizes more," said Bazijanec.
Bazijanec said, on top of the sport being therapeutic for Steven, his scores are on par with other bowlers in the Special Olympics.
'With children with special needs, they don't have many luxuries in life and this is one of his escapes," he said.
[ad_2]