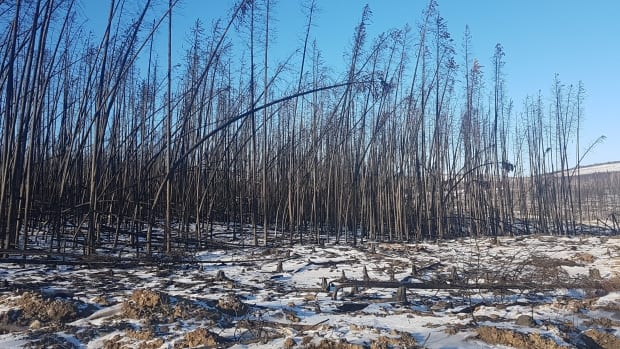 [ad_1]

The Cariboo Regional District has just released a new report looking at last summer's wildfire season.
It contains 70 recommendations to help prepare for future wildfire seasons including suggestions on communications, public education and prevention.
The report follows a year when 48 per cent of residents in the Cariboo were evacuated from their homes and more than 200 buildings were destroyed.
The report's author Tim Conrad heard from more than 2,600 people between October and December of 2017. He conducted 24 community meetings along with an online survey and a Facebook live event. 
"We know it was a difficult summer and getting them to relay the information of how it went for them … was really quite amazing to us," said Conrad.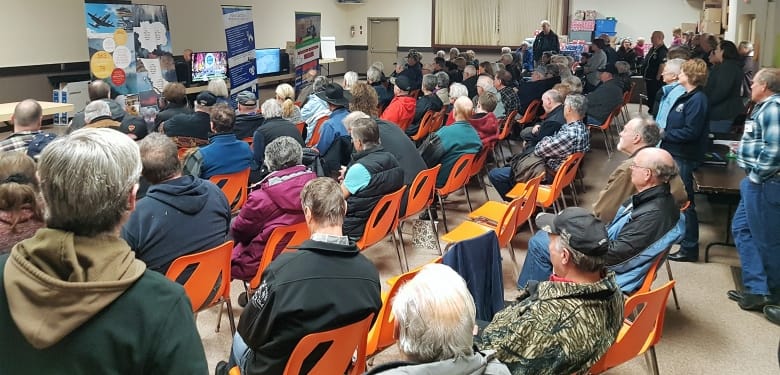 People share their experiences as part of wildfire consultations in 108 Mile House last year. (Tim Conrad)
The need for improved communications during crises was a common concern heard during the consultations.
That comes as no surprise for Cariboo Regional District chair Margo Wagner.
"We all know that we don't have cell service and we all know that we don't have high speed Internet and we all know we can't get a radio station most of the time. But you don't really think about it until you're in an emergency and then it becomes a necessity. So that brought that front and centre," said Wagner.
Wagner blames the region's topography as the main reason for poor cellular phone reception, but says people in the Cariboo have been asking the provincial government to improve infrastructure for years.
Committee to start implementing recommendations
The report also says outside agencies should to tap into local knowledge during an emergency.
"We would have been totally hooped without the massive numbers of RCMP and the army and other volunteers that came into help us," she said.
"But when they come in with no local knowledge of the area and then we've got people who could help in this regard … then it can be very frustrating."
This week, the committee plans to go through the recommendations and start implementing simple changes. It will lobby the government for support in larger issues.
"It's not if we have another fire season like we just had, it's when. I'm hoping it's not going to be this summer but who knows," said Wagner.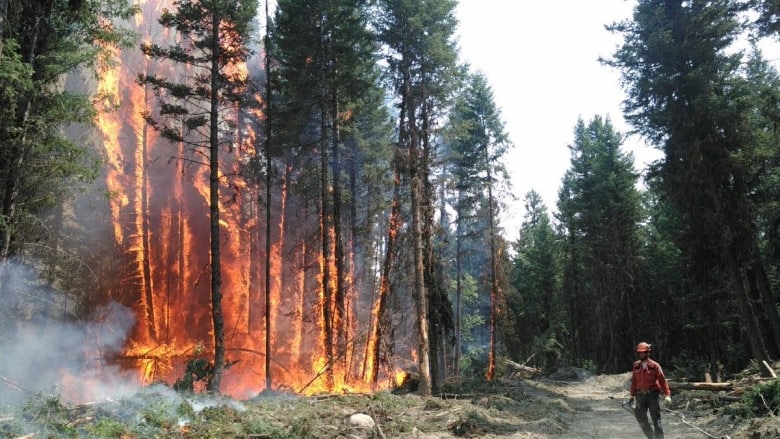 Tinder dry weather, wind and dry lightning caused fires to spread aggressively in the Cariboo in 2017. (B.C. Wildfire Service)
For more stories from the Interior, check out the CBC Kamloops Facebook page
[ad_2]