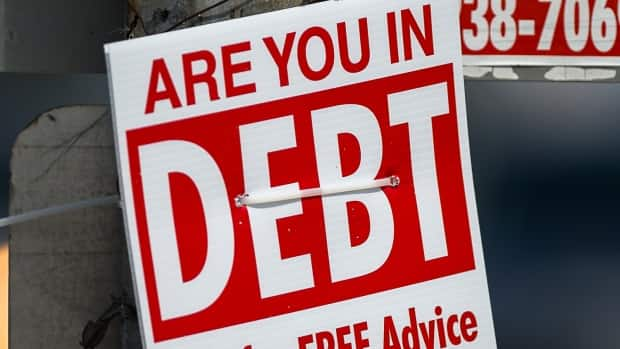 [ad_1]

For Canadians with mounting consumer debt, it may be useful to know that when you die, your surviving family members won't be required to pay unpaid bills such as credit card debt.
This may not be a wise long-term financial strategy, but B.C. notary Ron Usher noted that if there are not enough assets in your estate to pay off your debts, your family won't have to.
​"Basically, you cannot get blood from a stone,' Usher said. "This is not Victorian England, fortunately."
Leaving debts behind
According to the Public Guardian and Trustee of British Columbia, when a person dies, the assets of their estate — which can include a home and finances — must first go toward paying off debts before beneficiaries are paid what may have been left to them.
That means the deceased person's estate is obligated to pay off debts — not family members — unless the debt is cosigned by someone else, like a joint credit card for example.
Still, outstanding consumer debt — particularly what is left on credit cards, lines of credit and bank loans — has become a ubiquitous problem across Canada, taking longer to pay off, if at all.
The latest numbers show that for every dollar of disposable income — what's left after paying taxes — Canadian households have, they owe $1.68.
A recent Leger poll commissioned by Financial Planning Standards Council and Credit Canada says a top worry for seniors is running out of money before they die.
The poll showed that six out of 10 B.C. residents over 60 carried at least one form of debt. Credit cards lead the way, with 34 per cent. Lines of credit are second at 22 per cent.
'In a dire situation'
​Anthony Kupferschmidt says this kind of debt has affected seniors he works with at Vancouver's West End Seniors Network.
"We do have seniors coming to us, who are in a dire situation," he said. The agency was founded in 1979 and offer programs to adults 55 or older to help them live well as they age.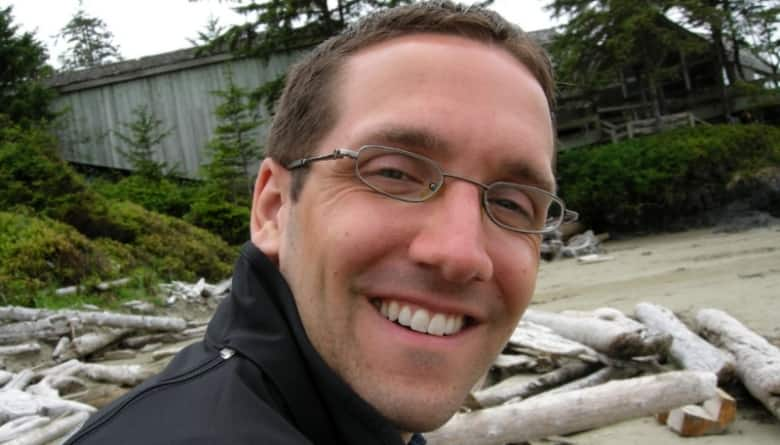 Anthony Kupferschmidt, executive director of the West End Seniors Network in Vancouver, says many members are worried about dying with debt. (West End Seniors Network)
Kupferschmidt says two-thirds of its more than 1,000 members or clients live in rental housing.
Many didn't anticipate the high cost of living they now face in Vancouver — such as rising housing costs — and they are living longer than they expected.
"Their savings are really dwindling and they're worrying about being able to cover those increase in costs," Kupferschmidt said.
Delinquency rates
It's hard to say how many people leave behind consumer debt when they die.
Numbers collected by the Canadian Bankers Association since 2004 show that each year, Canadian banks write off between three and six per cent of credit card debt.
Around one per cent of accounts are delinquent for 90 days or more.
Credit card insurance
Dave Bauer, a spokesperson with the bankers association, says some people purchase insurance policies to settle their debts after death, but the association doesn't make the number of insurance holders public.
In the end, if there isn't enough money in a person's estate to balance the card, there there is not much institutions can do, he says.
"Banks would have no one to collect the outstanding debt from when the debt is unsecured and the estate lacks the funds to pay it," Bauer said. "In this case, they would typically have to write it off."
Obligation to pay back
Credit counsellors like Scott Hannah say consumer debt for clients has tripled since 1996, when he founded Credit Counselling Society.
In those days, he says his average client owed around $12,000. Now it's $25,000 or even $45,000. People with these debts are struggling, especially seniors, he said.
"They have a high moral responsibility to pay their bills," he said.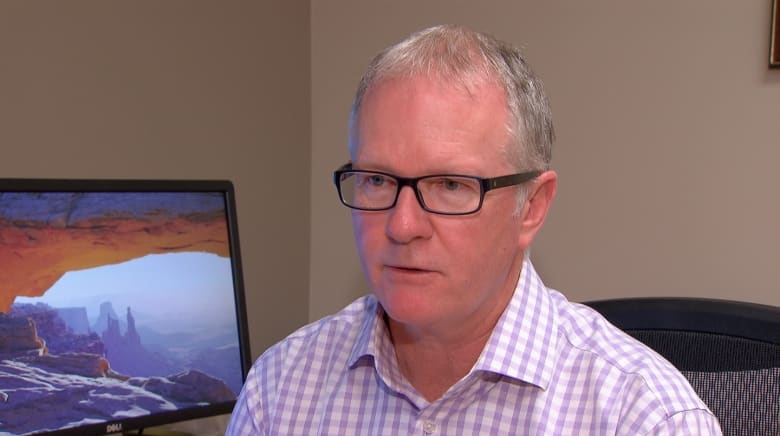 'Often times we see seniors who are paying their bills at the extent of potentially impacting their own good physical and mental health. That's how strong a commitment they have,' says Scott Hannah with the Credit Counselling Society. (CBC)
Hannah also said seniors want to be able to leave something for their loved ones after they die, so carrying unpaid debts into the grave is not something most people are willing to consider.
His advice for seniors, who can, is to work part time, only use credit cards for safety and convenience, and seek out professional financial help.
Read more from CBC British Columbia​
[ad_2]