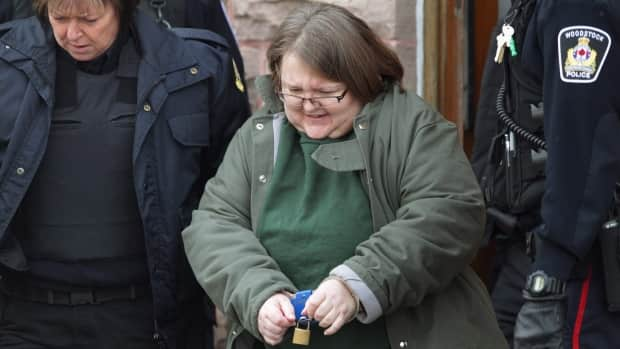 [ad_1]

Elizabeth Wettluafer worked at Meadow Park Long-Term Care in London, Ont., for only five months, but killed one resident.
The home knew Wettlaufer had been fired from her previous job for a medication error, but hired her anyway. 
And it knew Wettlaufer was a drug addict and suspected she had stolen opioids on her last day before overdosing and spending a weekend in hospital. 
Heather Nicholas, the home's former director of care, testified Tuesday that the home called police to report the missing drugs, and tried to figure out if Wettlaufer stole them, but didn't call the College of Nurses of Ontario, the profession's regulatory body. 
That meant there were no flags on Wettlaufer's online profile with the college. 
Although she had told Nicholas she was too unwell to continue nursing when she abruptly quit in September 2014, Wettlaufer got a job at a temp agency for nurses and tried to kill another resident at a home in Paris, Ont. 
On Wednesday, another administrator at Meadow Park will testify at the public inquiry at the Elgin County courthouse in St. Thomas. 
Like Nicholas, he will likely face questions about why Wettlaufer wasn't reported to the college, and why she was hired in the first place, given her work history. 
The Long-Term Care Homes Public Inquiry was established on Aug. 1, 2017 after Wettlaufer was sentenced to eight concurrent life terms. It began hearings on June 5, and is examining how Wettlaufer's crimes went undetected for so long.
Her killing spree began in 2007 and continued until 2016, when she finally confessed to a psychiatrist and a social worker. Until then, her employers, police and Ontario's licensing body for nurses had no idea eight patients had been murdered and six more poisoned with injections of massive doses of insulin.
The inquiry is scheduled to last until September. 
[ad_2]