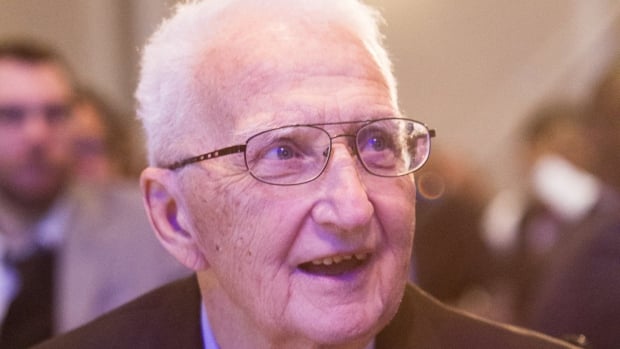 [ad_1]

Earl De La Perralle, the co-founder of Sun Youth and the impetus behind the community agency's sports programs for decades, has died, the organization has announced.
"We wish to express our deepest condolences to Earl's family and friends and will always remember the great man that he was," Sun Youth said in a tweet.
De La Perralle is being lauded on social media by his former athletes, politicians and members of the community as a kind-hearted man and caring coach who dedicated his life to building football and basketball and other sports programs in the city.
The Football community in Montreal has lost a legend. Earl De La Perralle helped thousands of kids throughout his life. He was my Coach, he was a mentor. He is a big reason why I am in still in football today. Earl had a big heart. Thank You Earl ! Rest in Peace ! <a href="https://t.co/iUCecqDR7k">pic.twitter.com/iUCecqDR7k</a>

&mdash;@jmedme
What this man did for sport in our city cannot ever be replicated! <a href="https://twitter.com/SunYouthOrg?ref_src=twsrc%5Etfw">@SunYouthOrg</a> and <a href="https://twitter.com/sunyouthsports?ref_src=twsrc%5Etfw">@sunyouthsports</a> saved so many young people and helped so many of us go on to do great things. 😥 <a href="https://t.co/8RmsYbzOjW">https://t.co/8RmsYbzOjW</a>

&mdash;@LizzieMurph
De La Perralle was nine years old in 1954 when he and Sid Stevens, then 13, started a handwritten newspaper called The Clark Street Sun that they loaned to families in their neighbourhood.
They used the money to buy sports equipment and organize sports and recreation activities,  an endeavour that would eventually become the Sun Youth organization.
Sun Youth's food bank provides free food items and other supplies to vulnerable people, a range of emergency services to people in need and runs a number of sports programs and day camps.
My heartfelt sympathies to the <a href="https://twitter.com/SunYouthOrg?ref_src=twsrc%5Etfw">@SunYouthOrg</a> family. Montrealers are better because of the contribution of this organization. The death of one of its founders leaves us all a little sad. Thank you for all you have done, Earl De La Peralle. Rest in peace. <a href="https://twitter.com/hashtag/polmtl?src=hash&amp;ref_src=twsrc%5Etfw">#polmtl</a> <a href="https://t.co/tm5NYB18by">https://t.co/tm5NYB18by</a>

&mdash;@Val_Plante
[ad_2]